Corsair AX Series Single Sleeved Modular Cable Set (Black/Red/White)
SKU: AX-MCS-BRW
Availability:
In Stock
(Usually ships within 24 hrs)
Product Description
Corsair AX Series Single Sleeved Modular Cable Set (Black/Red/White)
1x 20+4 pin ATX modular cable, 30cm
1x 4+4 pin CPU/EPS modular cable, 30cm
2x 6+2 pin PCI-e modular cable, 30cm
2x 6pin to Dual SATA modular cable, 60cm+5cm
Premium High Quality Custom Modular Cables
International safety

certification standards

of environmental protection

of electronic

wire

American Standard

UL1007 18AWG

High quality

3-

wire

braid

sleeves

Black

connector

High-quality

gold-plated pins
Please feel free to contact us if you need any sleeve color combination or custom modular cables for other PSU brands!
Same price for any PSU brand/model. Same price for any sleeving color!
See Custom Cable Showcase for cable sleeving color reference.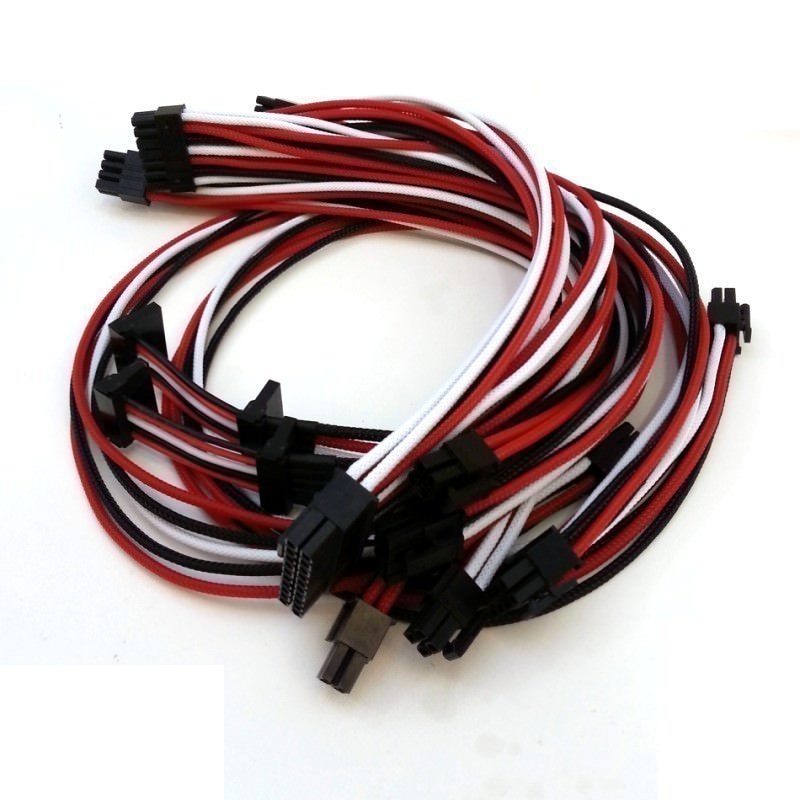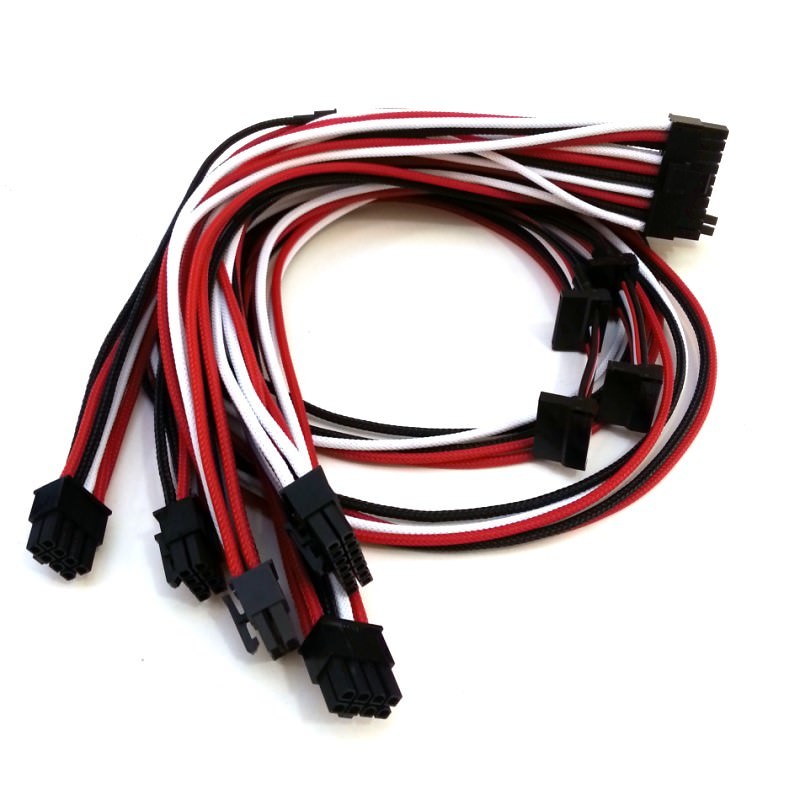 Tags:
corsair ax braided black white red cables
corsair ax black red white cable set
Find Similar Products by Category
Customers Who Bought This Product Also Bought