Corsair SF AXi Dual 8 Pin to Nvidia RTX30 12 Pin PCIE Modular Cable
Availability:
In Stock
(Usually ships within 24 hours)
Shipping:
Calculated at checkout
Sorry but this item is currently unavailable.
Please check back at a later stage.
Product Description
GIVEAWAY - 1 PIECE ONLY - PREMADE (NO CUSTOMIZATION)
(You can also DIY to re-pin the cable for other PSU brands and models)
NEW Premium Single-Sleeved Corsair SF RMx RMi HX PCIE Power Modular Cable for NVIDIA Ampere GeForce RTX 30 Series 3090 3080 3070 3060 3050 GPU with Mini 12 Pin Connector
Individually Sleeved Modular Cable, Built for NVIDIA GeForce RTX 30 Series Founders Edition FE
Cable Type:
Connector:
Dual Modular 8 Pin from PSU to GPU New RTX Mini 12 Pin
PSU Model:
Corsair SF CXF RMx RMi HX Series
Compatible With:
AX1600i
AX1000 Titanium
AX850 Titanium
HX1200 Platinum
HX1000 Platinum
HX850 Platinum
HX750 Platinum
RM1000i
RM850i
RM750i
RM650i
RM1000x
RM850x
RM750x
RM650x
RM550x
RM850 (Black Label)
RM750 (Black Label)
RM650 (Black Label)
SF750
SF600
SF450
CX750F RGB
CX650F RGB
CX550F RGB
Cable Length:
Cable Style:
High-Density Single Sleeved - This is the most popular and elegant style with individual high-density sleeving over each wire with the best protection while maintaining the cable softness and flexibility.
Cable Color:
Main Features:
Top-quality ultra-soft silicone wire

High-density individually sleeving

Premium JMT connectors
Premium gold-plated pins
LIMITED TIME SPECIAL OFFER : FREE SHIPPING WORLDWIDE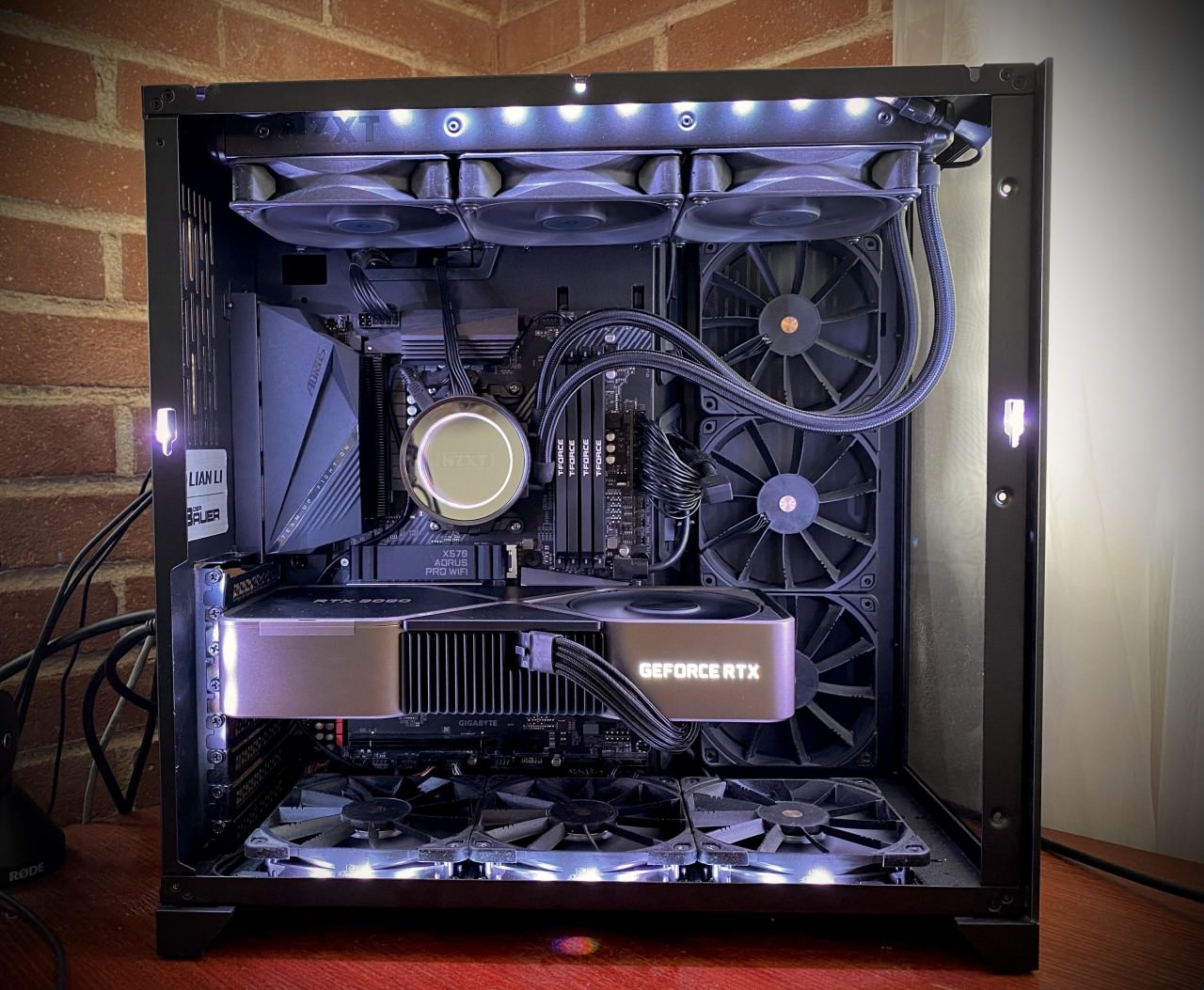 Find Similar Products by Category
Customers Who Bought This Product Also Bought