This adapter is made with 12 dedicated high-current wires connected to top-quality single-seam terminals, using standard and proper power wire crimping method. There is no soldering, no bridging, no splitting, no sharing, no double-seam. Here are some
showcases of our angled 12VHPWR cables
.
NEW Premium 90-Degree Angled ATX 3.0 PCIe 5.0 600W 4 x 8 Pin to 12VHPWR 16 Pin Power Cable
This is a drop-in replacement for the Nvidia 12VHPWR 16-pin adapter cable with a 90-degree angled 12VHPWR connector, which requires 18mm clearance only!
It is using premium single split/seam high-current terminals and 12 dedicated wires without sharing/bridging/soldering.
Sleeved Adapter Cable, Built for the new ATX 3.0 PCIe 5.0 12V HPWR Mini 12+4 pin PSUs
16Pin GPU Cable PCIe 5.0 12VHPWR Sleeved Modular Cables Male to Male PSU Cable Mini 12+4 pin Adapter 600W Power Supply
PCI-E 5.0 GPU Cable for Nvidia RTX 4090 4080 3090ti
ATX 3.0 PCIe 5.0 Quadruple 8 Pin to 12VHPWR (4x8pin to 12VHPWR)
12vhpwr adapter
Cable Type:
Connector:
4 x 8 Pin PCIE from PSU to 12VHPWR Mini 12+4 Pin (16 Pin)
(suitable for any PCIe 5.0 GPUs with 12VHPWR 16-Pin port, e.g. RTX3090ti/RTX4090)
Cable Length:
Cable Style:
High-Density Sleeved - This is the most popular and elegant style with individual high-density sleeving over each wire with the best protection while maintaining the cable softness and flexibility.
PSU Model:
Suitable for any PCIe 5.0 GPUs with 12VHPWR 16-Pin port, e.g. RTX3090ti/RTX4090
Main Features:
LIMITED TIME SPECIAL OFFER : FREE SHIPPING WORLDWIDE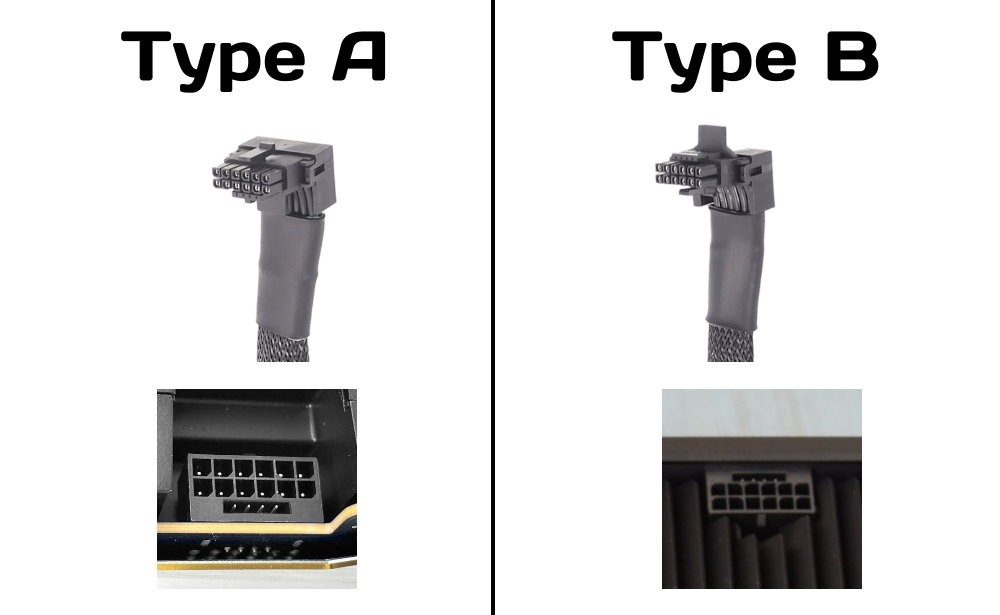 Customers Comments:
"This new modDIY adapter, besides being a higher quality.....went right in. Tab snapped and all. No force needed. Been using the PC all day (8 hours) and no melting! Would recommend!"
"Yea, my NVIDIA adapter would not snap in all the way on my 4090 tuff, no snap felt like I was going to break the card if I pushed any harder. I got my MODDIY cable yesterday, and it clicked right in all the way."
"Yes! After about 8 hours of mixed gaming (MW2 and Cyberpunk) I took out the modDIY adapter and checked it. It's fine....and it went right back in and snapped in place, no issues."
(Source: Reddit)

(Source: VideoCardz.com)

Tags:
16 pin12+4 to 4x 8 pin male
q8p-12vhpwr-90b
q8p-12vhpwr-90a
90 degree angle 12VHPWR power adapter
12VHPWR Angled Adapter
12VHPWR 90 Degree Angled Adapter
4090 adapter
rtx 4090 adapter
4090 power adapter
rtx 4090 power adapter