Gigabyte RTX 30 PCB Flat 8 Pin to PCIE 8 Pin Custom Adapter Cable
SKU: GBRTX30-EC-SL
Rating:
6 product reviews
Availability:
In Stock
(Usually ships within 24 hrs)
Product Description
BLACK FRIDAY
SALE
2021
10% OFF ALL PRODUCTS
Enter coupon BF10 at checkout now!
NEW Premium Single-Sleeved Custom Tailor-Made Gigabyte RTX 30 Series 3090 3080 3070 3060 3050 GPU PCB Flat 8 Pin to PCIE 8 Pin Adapter Cable
Individually Sleeved Cable, Built for Gigabyte GeForce RTX 30 Series PCB Special 8 Pin Connector
1 unit = 1 cable
Cable Type:
Connector:
Flat 1 x 8 Pin (on PCB) to Standard 2 x 4 Pin PCIE
Cable Length:
Cable Style:
High-Density Single Sleeved - This is the most popular and elegant style with individual high-density sleeving over each wire with the best protection while maintaining the cable softness and flexibility.
Ultra-Soft Silicone Wire (no sleeving) - This style gives you the most flexible cables in the world using premium ultra-soft silicone wires, most suitable for mini PC with minimal spacing.
Premium Silver Wire (no sleeving) - This style is the simplicity and elegant style using premium high-performance silver-plated wires with the best interference protection, most suitable for Audio Grade PC.
Cable Color:
Main Features:
Top-quality ultra-soft silicone wire

High-density individually sleeving

Premium JMT connectors
Premium gold-plated pins
LIMITED TIME SPECIAL OFFER : FREE SHIPPING WORLDWIDE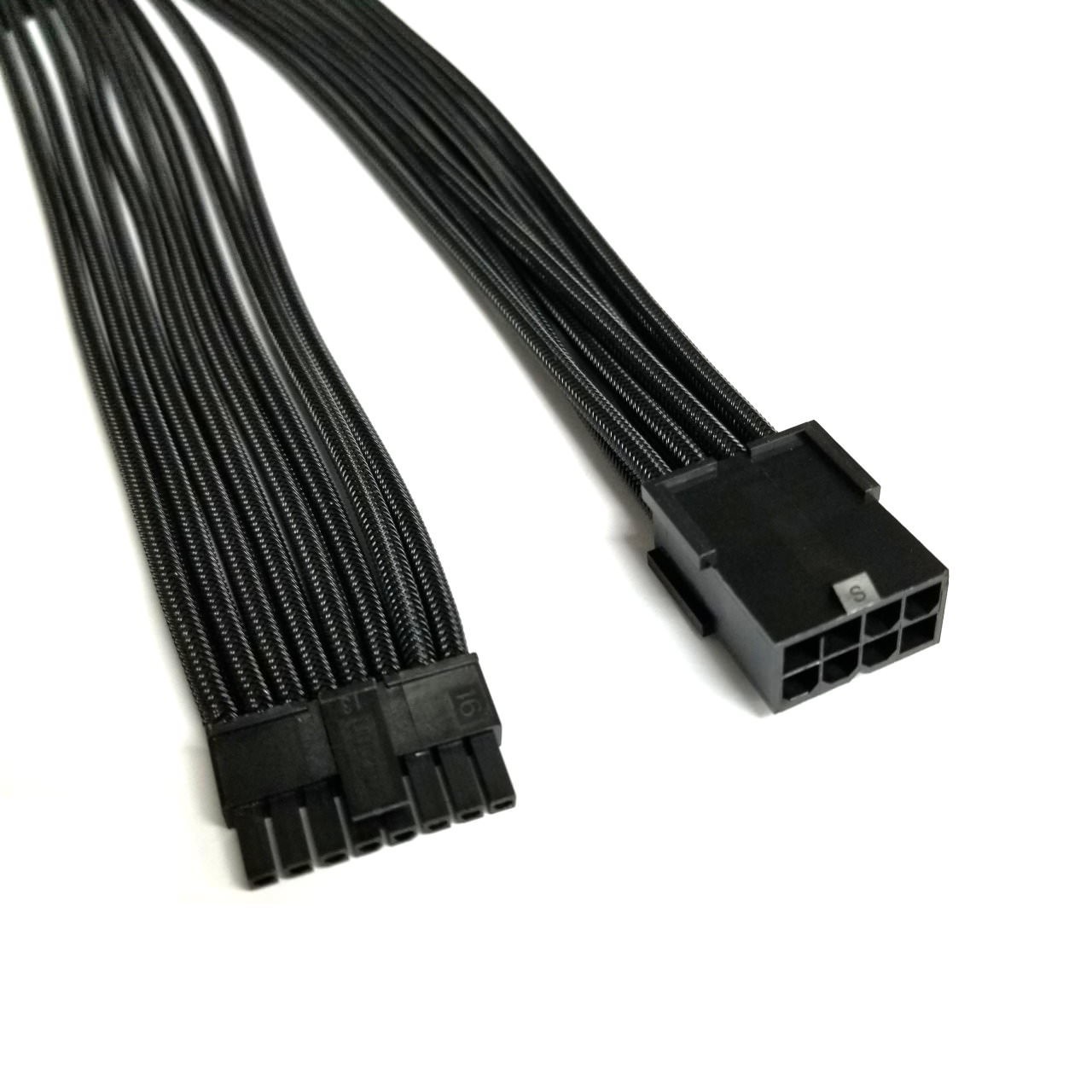 Tags:
3080 12 pin adapter
rtx 3070 adapter
psu modular cable for nvidia rtx 3070 3080 3090
sleeved Mini 12pin cable for the RTX 3080
custom nvidia 30 series 12 pin cable
12 pin cable for new Nvidia founder's edition 30 series
Find Similar Products by Category
Write a Review
Product Reviews
Good and friendly support

By Marina on 2021-11-27 | Verified Purchase ✓

"Good and friendly support"

---

very smooth so far

By Braiden R on 2021-11-14 | Verified Purchase ✓

"very smooth so far"

---

Only trustworthy place that I could get this specific cable from

By Jacob c on 2021-10-13 | Verified Purchase ✓

"Only trustworthy place that I could get this specific cable from"

---

You came recommended in Reddit

By Alex on 2021-09-13 | Verified Purchase ✓

"Easy smooth transaction, easy to find what i was looking for.
You came recommended in Reddit."

---

Made my day. A+

By Hans Marius S on 2021-06-01 | Verified Purchase ✓

"Found the one thing I have been looking for but didnt think existed. Made my day. A+"

---

Thank you!

By Michael P on 2021-04-06 | Verified Purchase ✓

"Thank you!"

---
Customers Who Bought This Product Also Bought