Small, lightweight, and true Plug N Play, this adapter allows you to add more power to your computer. No cutting wires or soldering, no compromising the integrity or function of your PC.
Now there is a way to add more power to your PC. Finally a true plug and play way to manage additional power for those big video cards, bigger hard drives, cooling fans and cool lighting arrangements that everybody wants. Adding more power does not mean that you use more, you just have more to use. You get better power distribution than just using one power supply and you share the load with having more units.
This ATX 24 Pin Multiple Power Supply State Sync Start Adapter Board Card is perfect for connecting two power supplies in a mining Rig. Just plug one of your Molex cables from your main PSU into the Molex slot on the PCB. Then plug the 24pin cable from the secondary PSU into the 24pin slot on the PCB and there you have it!
PSU-SSB
Features:
Space Saving Design
Better Power Distribution
Solid State PC board
Non-heat generating
True Plug and Play
Multiple mounting options
Virtually unlimited PSU's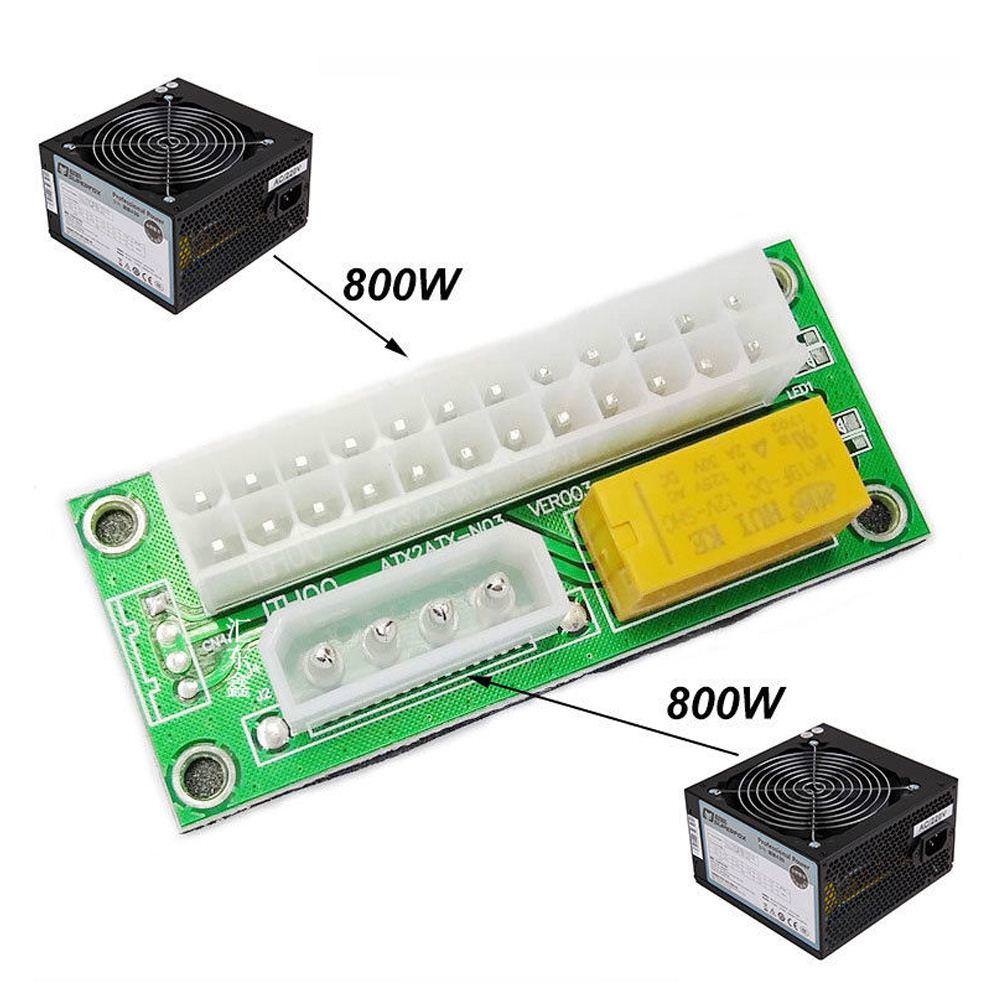 Basic Installation:
The adapter installs as follows:
1. Locate the area that you want to place the adapter in your case or let it hang loose.
2. Take a 4 pin power connector from first PSU and place into the adapters 4 pin receiver connecter.
3. Take the ATX 20-24 pin connector from 2nd PSU and place into adapters ATX receiver connecter.
4. Remove double stick tape cover and place the adapter into the case where you planned.
5. Install the additional 4 pin connectors to the devices that needed the power or rebalance the loads.
6. Turn on your PC and check to see if all devices are running with the new connections.