Shin Etsu G751 High Performance Thermal Compound 3g
Rating:
4 product reviews
Availability:
In Stock
(Usually ships within 24 hours)
Product Description

This thermal interface compound is developed by Shin Etsu Chemical Co., Ltd. to meet the current and future requirements of high performance microprocessors. It is used to increase surface contact area for heat transfer by minimizing any air bubbles that exists between the top of the processor and the base of the heat sink.
Thermal Paste Comparison - Best Overall Results (Shin Etsu G751)
Companies like Apple, Google, AMD, Intel, NASA, IBM, HP,
Boeing
, etc are also buying these Shin-Etsu products from us!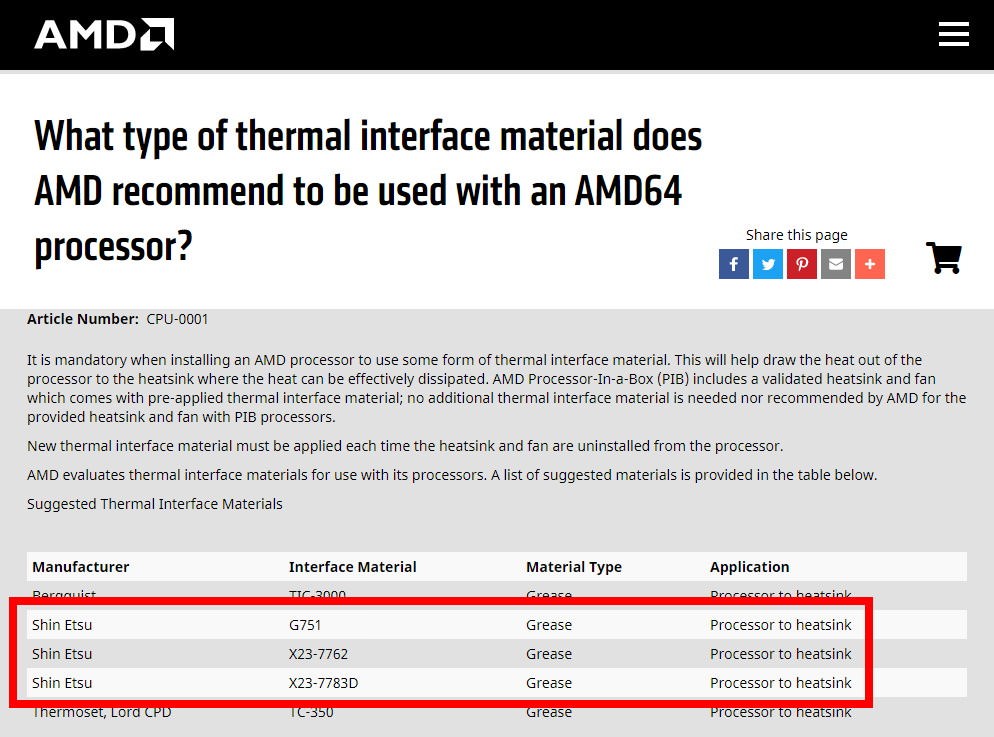 Source: https://www.amd.com/en/support/kb/faq/cpu-0001
Tags:
Shin Etsu G751 in Syringe
shin etsu thermal paste for cpu
Shin-Etsu MicroSi G751 cena
Find Similar Products by Category
Write a Review
Product Reviews
Quick Postage is Sweet

By duffman327 on 2012-03-02 | Verified Purchase ✓

"Quick Postage is Sweet"

---

Great item cheers :)

By importsaresick on 2011-12-23 | Verified Purchase ✓

"Great item cheers :)"

---

fast and reliable, very good quality, all good.

By efectoarray on 2011-12-09 | Verified Purchase ✓

"fast and reliable, very good quality, all good."

---

great sellers quick postage the best communication ever will do busines again!!

By lilmrjacob on 2011-10-17 | Verified Purchase ✓

"great sellers quick postage the best communication ever will do busines again!!"

---
Customers Who Bought This Product Also Bought