---
SATA Power to 4 x 3-Pin Computer Fan Multi-Color Sleeved Adapter Cable
Availability:
In Stock
(Usually ships within 24 hours)
---
Product Description
SATA Power to 4 x 3-Pin Computer Fan Multi-Color Sleeved Adapter Cable (30cm)
Free Shipping Worldwide
The SATA 15-pin to 4x (FOUR) 3-Pin Cable Adapter is a perfect solution to powering fans.
Everyone has extra SATA power connectors off their power supply. Use those instead of another cable with an adapter on it. Great for use on front case fans where you already have extra SATA power connectors.
SATA-4FAN-MC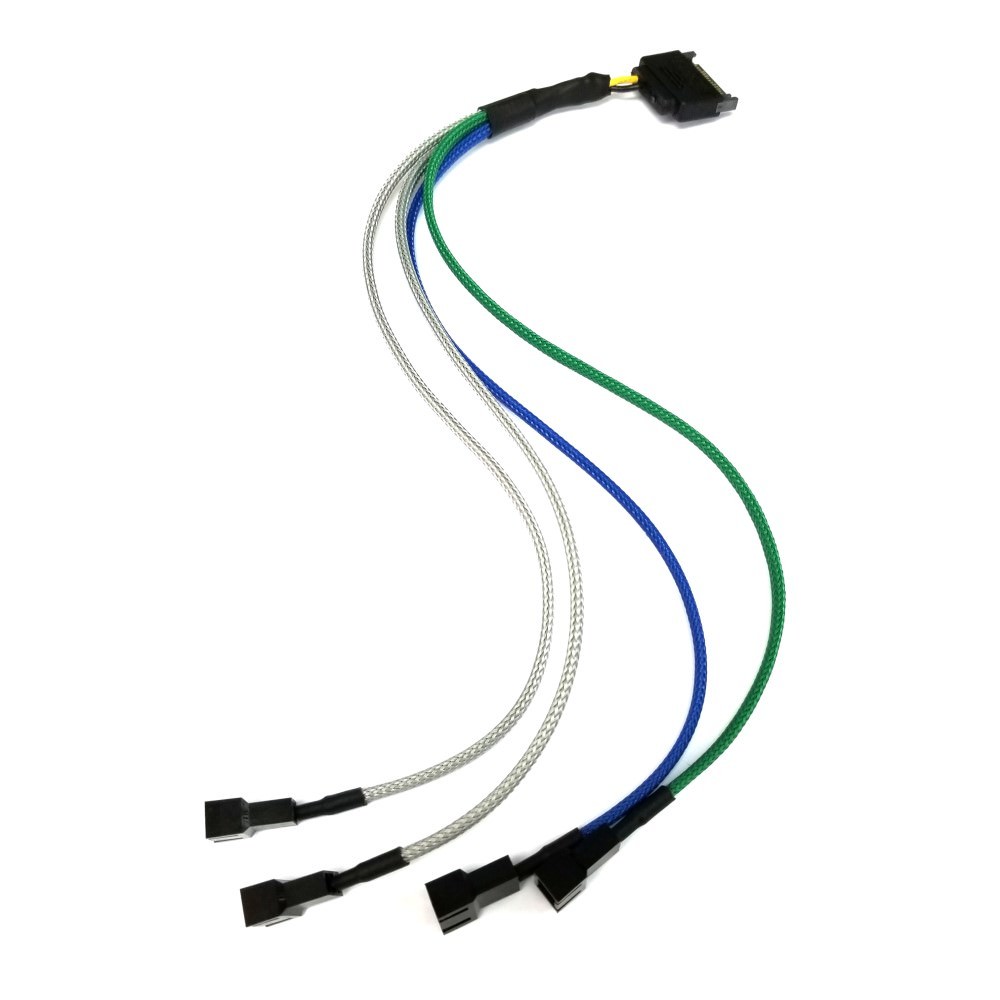 Find Similar Products by Category
Customers Who Bought This Product Also Bought