Professional Molex Crimping Tool
SKU: SN-28B
¥5,264
¥7,370
(You save

¥2,106

)
Rating:
6 product reviews
Availability:
In Stock
(Usually ships within 24 hrs)
Product Description
BLACK FRIDAY
SALE
2021
10% OFF ALL PRODUCTS
Enter coupon BF10 at checkout now!
Limited-Time Special Offer + Free Worldwide Shipping
Model: SN-28B
AWG: 28 to 16 (0.1-1.0 mm² Capacity)
Suitable for crimping all molex, fan and standard power connector pins for computer cable building and modding use
This crimping tool can be used to crimp both male and female versions of our crimp pins onto 16-28 AWG wires to make custom cables. The tool offers ratcheting action for increased consistency and ease of use.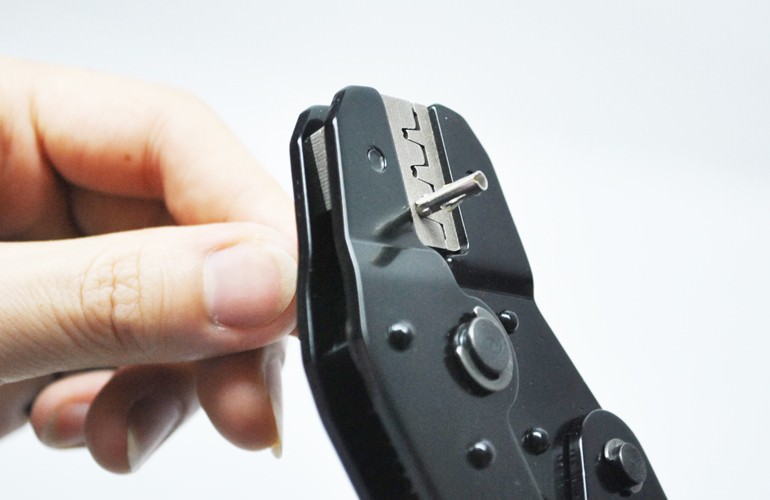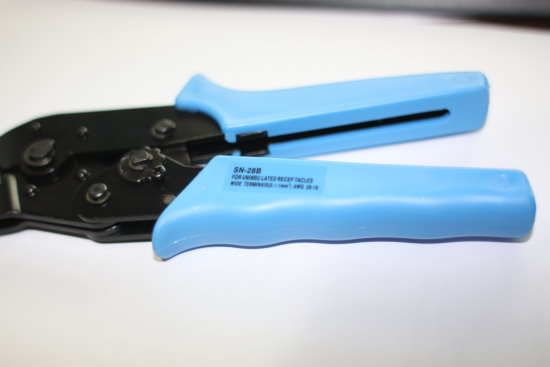 Tags:
pin crimper tool
good substitute for the expensive Molex crimper
2.54 pitch crimper
crimping tools
crimping tool
crimping
wire crimper
molex crimp tool
molex crimp
Molex crimp tool
molex crimping tool
Professional Molex Crimping Tool
molex tool crimp
dupont crimping tool free shipping
molex crimper
crimping tool for 28awg
crimping tool molex pin
crimp tool molex pins
sn-28b crimper
terminal crimper tool #SN-28B
ideal molex crimp tool
crimping tool molex
cripper tool for psu connector pins
Find Similar Products by Category
Write a Review
Product Reviews
I contacted your company last week about the tool ordered

By Brad on 2020-02-29 | Verified Purchase ✓

"I contacted your company last week about the tool ordered"

---

Customer service was fast to answer my questions

By Ben on 2020-02-04 | Verified Purchase ✓

"Customer service was fast to answer my questions. I really hope this tool is a good substitute for the expensive Molex crimper!"

---

Actually Works

By ScottH454 on 2015-11-23 | Verified Purchase ✓

"Once I figured out how it works this crimp tool is so cool. I never seem to have any luck crimping or flaring but with this tool I was making crimps like factory. The tool ratchets till fully compressed then releases. It does crimp both insulated an bare wire portion at once, didn't notice that at first. Was expensive purchase for just one adapter so hopefully I can make extra to make my money back."

---

Great tool

By Unknown on 2015-10-10 | Verified Purchase ✓

"After pricing the Harley Davidson molex crimper at $430 dollars, I feel like I stole this tool at this price. Received fast and work fantastically!!!!!!! No more worries about doing the job right, beautiful crimps with no fuss. "

---

Crimping Tool - the real deal!

By C12Friedman on 2015-04-23 | Verified Purchase ✓

"This crimper is as good as you'll find under $200- the crimps are proper (just as shown in the pics). I used to be impressed with my $75 crimpers but they were unable to handle double wire crimps so I got these, the crimps are better, the action is smoother, just seems to be a better product overall and less expensive on top of that!
I highly recommend these if you're in the market for a set of crimpers for mini-fit and molex connectors"

---

crimper

By michael on 2012-12-17 | Verified Purchase ✓

"a pleasure to deal with moddiy, the crimper is a no fuss easy to use and produce factory crimps even for a noob like myself"

---
Customers Who Bought This Product Also Bought