Mini 4 Pin GPU to 4 Pin Fan Adapter
SKU: CAB002
Rating:
4 product reviews
Availability:
In Stock
(Usually ships within 24 hrs)
Product Description
SUMMER
SALE
2021
10% Off All Products
Enter coupon SUMMER10 at checkout TODAY!
* Plus Free Shipping Worldwide All Products for Orders $100 or more
This cable allows you to install fans with mini GPU 4-pin connector (PH 2.0mm pitch) to the standard 4-pin PWM fan header (2510 2.54mm pitch).
e.g. to connect a GPU fan to standard motherboard fan header port.
Free Worldwide Shipping
GPU4-FAN4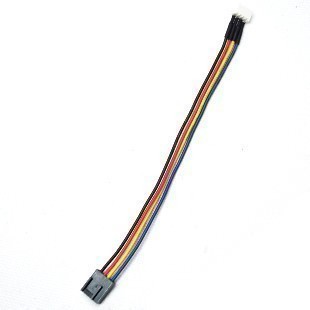 Find Similar Products by Category
Write a Review
Product Reviews
fast and easy

By Christopher G on 2020-01-20 | Verified Purchase ✓

"fast and easy only site i found the item i need on"

---

Loads of stuff and reasonable prices

By Teemu L on 2019-12-10 | Verified Purchase ✓

"All fine. Found what i searched in the web for a good while. Loads of stuff and reasonable prices. Most likely will come back :)"

---

everything went so smooth

By Peter on 2019-05-28 | Verified Purchase ✓

"Honestly I am surprised how everything went so smooth, I didn't want to register for a small item and submitted as a guest, payment and everything else worked smoothly and secure, thanks."

---

this site is superior to finding products that are hard to find

By Markku K on 2019-02-25 | Verified Purchase ✓

"this site is superior to finding products that are hard to find otherwise and buying from unreputable sellers in ebay or aliexpress is definitely not an option when it comes to cables."

---
Customers Who Bought This Product Also Bought