Custom Sleeved PCIE Modular Cable for NVIDIA RTX 3090 Ti Series Mini 12 Pin
SKU: RTX3090TI-MC-SL
|

Brand: MODDIY
Rating:
8 product reviews
Availability:
In Stock
(Usually ships within 24 hours)
Product Description
NEW Premium Single-Sleeved Custom Tailor-Made PSU PCIE Power Modular Cable for NVIDIA Ampere GeForce RTX 3090 Ti GPU with Mini 12 Pin Connector
Individually Sleeved Modular Cable, Built for NVIDIA GeForce RTX 3090 Ti
(Extension cable version is also available for non-modular/semi-modular PSUs. You may also buy Custom Cable Set for RTX 30 Series.)
RTX 3080 3070 3060 3050 Dual PCIE version is also available!
Cable Type:
Connector:
Triple Modular 8 Pin from PSU to GPU New RTX Mini 12 Pin
(for RTX 3090 Ti)
Cable Length:
Cable Style:
High-Density Single Sleeved - This is the most popular and elegant style with individual high-density sleeving over each wire with the best protection while maintaining the cable softness and flexibility.
Ultra-Soft Silicone Wire (no sleeving) - This style gives you the most flexible cables in the world using premium ultra-soft silicone wires, most suitable for mini PC, ITX, SFF builds with minimal spacing.
Premium Silver Wire (no sleeving) - This style is the simplicity and elegant style using premium high-performance silver-plated wires with the best interference protection, most suitable for Audio Grade PC.
Cable Color:
Cable Combs
Cable combs (Acrylic, Plastic, Aluminum) are available at Computer Cable Wire Combs. We'll pre-install them to your cable when you buy them together in the same order.
Choose "12-Slot" combs for "Dual 8-Pin" cable type and choose "6-Slot" combs for "Single 8-Pin" cable type.
PSU Model:
We can build modular cables for all common PSU brands and models, e.g. Seasonic, Corsair, XFX, EVGA, Rosewill, OCZ, Thermaltake, Phanteks. Silverstone, NZXT, Cooler Master, Asus, Be Quiet, etc
Main Features:
Top-quality ultra-soft silicone wire

High-density individually sleeving

Premium JMT connectors
Premium gold-plated pins
LIMITED TIME SPECIAL OFFER : FREE SHIPPING WORLDWIDE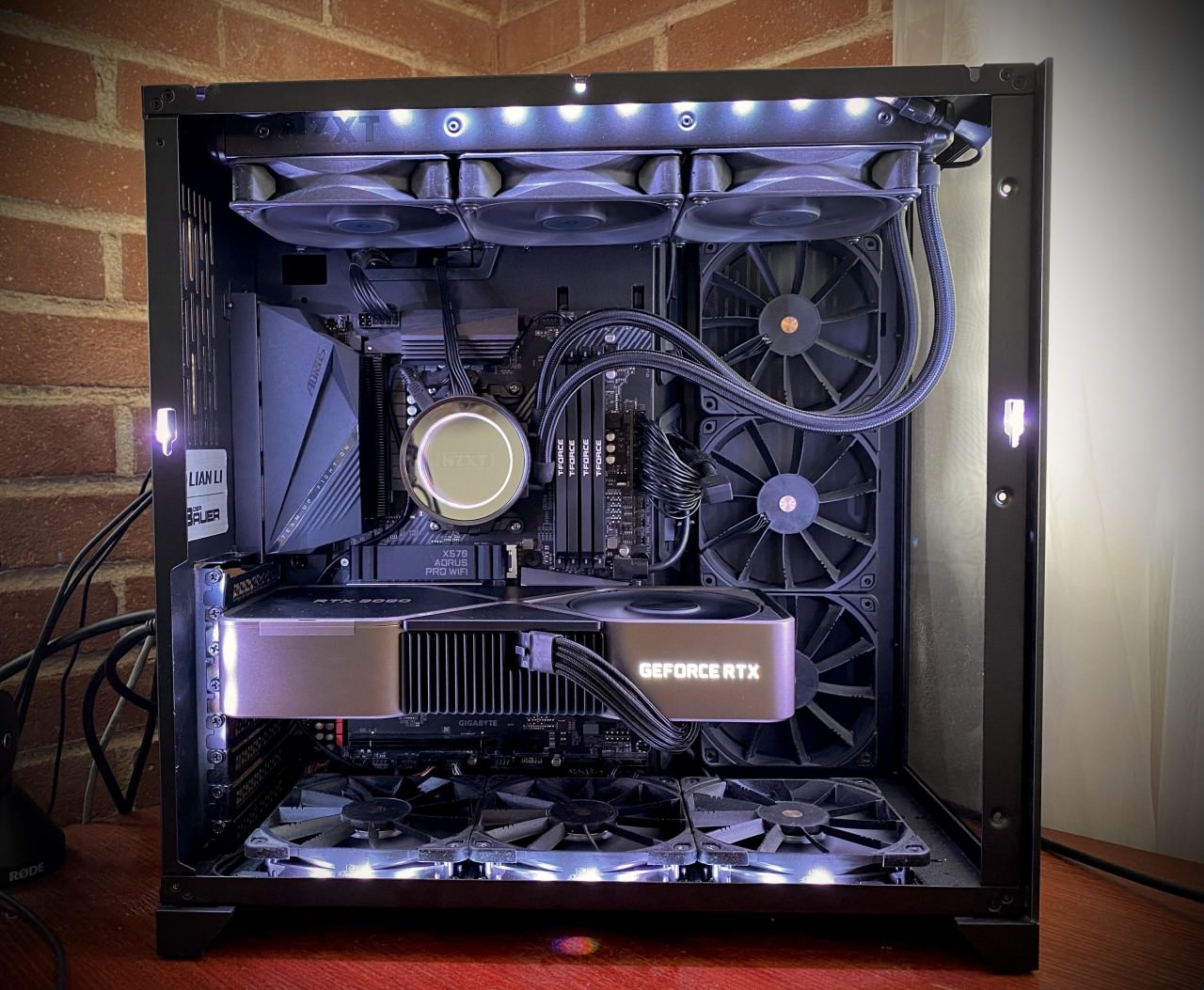 Tags:
12 pin gpu
cable of rtx 3070
RTX 3070 power cable 12 pin
rtx30 12pin
founders edition psu cable
12-pin adapter 3080
silverstone 12 pin nvidia
sleeved nvidia 12 pin
rtx 3090 12 pin cable white
rtx 3070 single cable
rtx 3070 12pin cable
3080 fe custom cable
cablemod 12 pin nvidia
12 Pin FE cables
seasonic 12 pin
corsair 12 pin connector
psu modular cable for nvidia rtx 3070 3080 3090
sleeved Mini 12pin cable for the RTX 3080
custom nvidia 30 series 12 pin cable
12 pin cable for new Nvidia founder's edition 30 series
12 pin gpu cable
Find Similar Products by Category
Write a Review
Product Reviews
Absolutely flawless

By Joe D on 2022-09-06 | Verified Purchase ✓

"Absolutely flawless. Had exactly what I needed and being able to pick options and leave comments is amazing. As far as I know, also the only person that sells this product too. A+"

---

Good product

By Salvador Caminero V on 2022-08-08 | Verified Purchase ✓

"Good product"

---

Perfect thank you

By Ultra87 on 2022-08-07 | Verified Purchase ✓

"Perfect thank you"

---

Fast response and very clear answers

By Michael R on 2022-07-22 | Verified Purchase ✓

"Fast response and very clear answers"

---

Great Service!

By Richard M on 2022-07-21 | Verified Purchase ✓

"Great Service!"

---

Excellent customer service!

By james-610 on 2022-06-21 | Verified Purchase ✓

"Great to work with ModDIY's customer service, who answered my question promptly and they are going to make some custom PCI-E power adapters for us. If you don't see it on their website, then be sure to contact them at support@moddiy.com - they probably can make it for you!"

---

Excelent

By israel m on 2022-06-10 | Verified Purchase ✓

"Excelent"

---

answered question in short order as i would hope.

By Victor H on 2022-06-10 | Verified Purchase ✓

"answered question in short order as i would hope."

---
Customers Who Bought This Product Also Bought