Anti-Vibration Rubber Fan Screws with 5-Level Locks (5mm to 25mm Fans)
SKU: CO829
Rating:
1 product review
Availability:
In Stock
(Usually ships within 24 hrs)
Shipping:
Calculated at checkout
Product Description
The Rubber Anti-Vibration Screws not only mount your case fan - they dampen the vibration between the case (or other mounting surface) and the fan. This results in up to a seven decibel decrease in perceivable noise of a mounted fan.
Each package contains four fan vibration isolators which are compatible with standard fan screw holes and fans with open corners.
These fan mounts work with all types of case fans with 5mm, 10mm, 15mm, 20mm, 25mm thickness.
5-Level Locks
Suitable for All Fan Types (5mm, 10mm, 15mm, 20mm, 25mm)
1 unit = 4 pieces
AVFS-5LL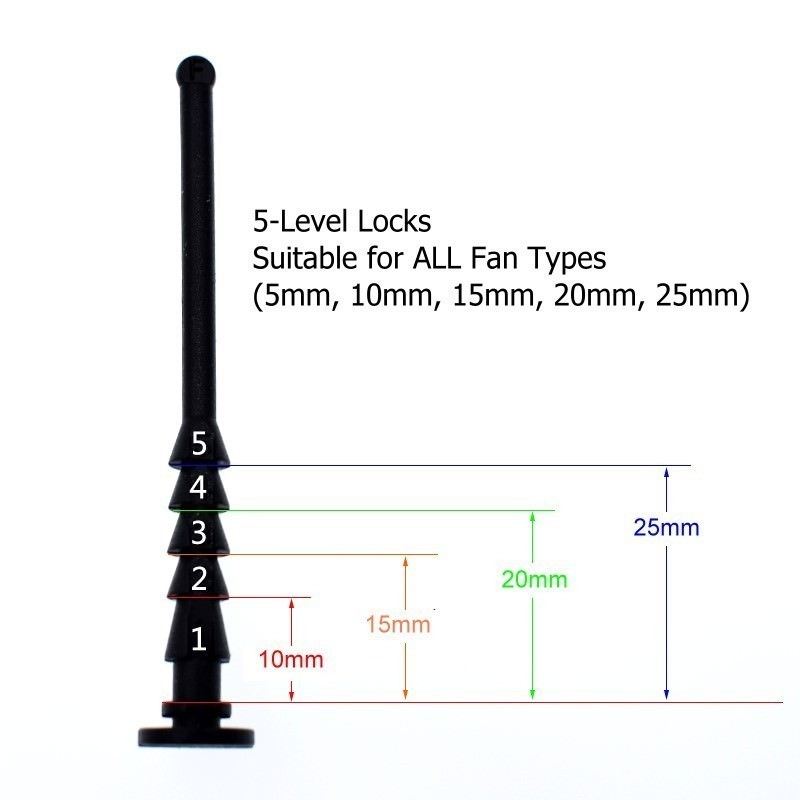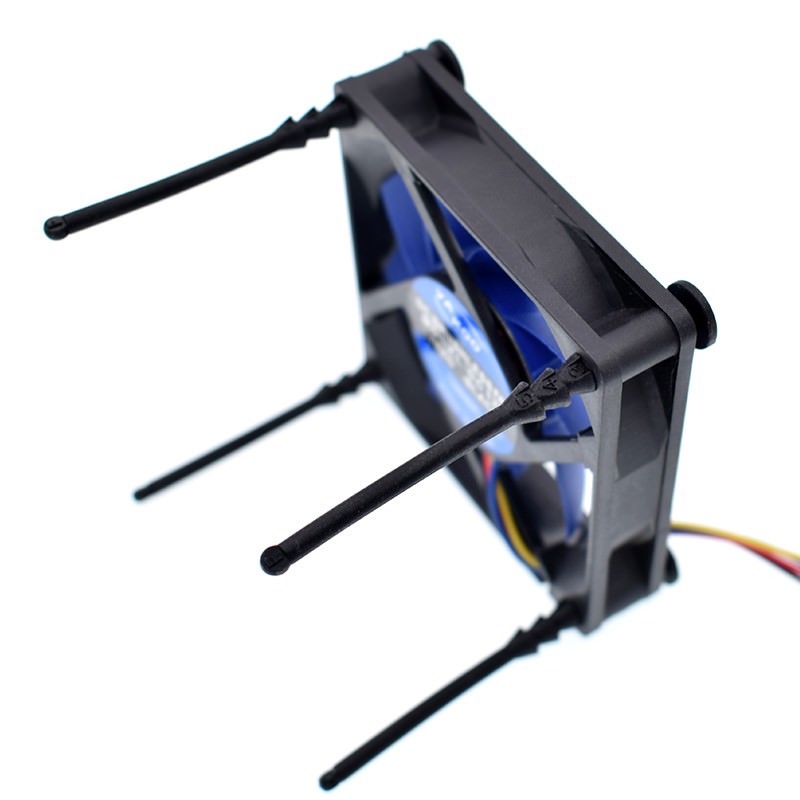 Tags:
Find Similar Products by Category
Customers Who Bought This Product Also Bought