USB 2.0 Motherboard Header 9 Pin Internal USB Hub 2 Port Splitter
$14.99
$24.99
SAVE $10.00
Rating:
2 product reviews
Availability:
In Stock
(Usually ships within 24 hours)
Product Description
USB 2.0 Motherboard Header 9-Pin Internal USB Hub Splitter (2-Port)
This Internal USB 2.0 Hub is the perfect remedy for a computer system lacking internal USB header/port space. This hub splits two USB 2.0 ports to the computer by connecting to a USB header on the motherboard. Use this hub to add lighting, cooling or other systems that require additional USB space.
This USB Header Internal Hub is designed to make life easier. Its all black thin body with premium backing enables its user to conveniently place it anywhere near the motherboard with great looking!
Features:
Create Internal USB Space - Add lighting, Cooling, Watercooling, RGB controllers, or other systems that need extra USB space

Powerfully Compact - Easily plug into motherboard

Industrial Quality, High performance chips for stable signal and data transmission

With Premium All Black PCB board


100% compatible with All OS and All USB 2.0 devices
Specifications:
Add internal USB 2.0 devices

Premium All Black PCB

One USB 2.0 header (input)

Two USB 2.0 headers (outputs)
All Black Thin Low-Profile Design
Compact Size
Plug and Play
ZERO Data Transfer Speed Lose

RoHS CE FCC Compliant
USB2-IH-2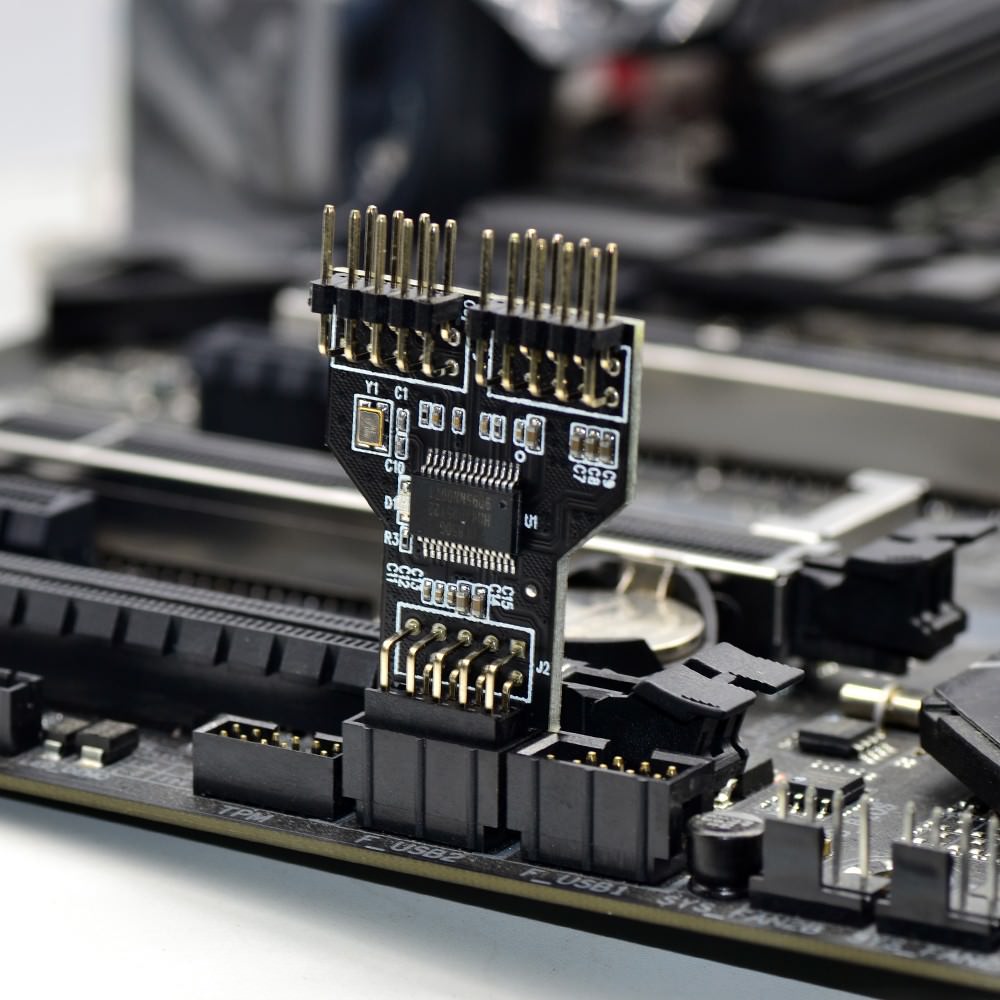 Find Similar Products by Category
Customers Who Bought This Product Also Bought