Product Description
SUMMER
SALE
2021
10% Off All Products
Enter coupon SUMMER10 at checkout TODAY!
* Plus Free Shipping Worldwide All Products for Orders $100 or more
Seasonic 6-Pin Modular Sleeved Cable to 3 x SATA Connectors
Default Color: Black/Yellow (can be customized)
Default Length: 20cm + 5cm + 5cm (can be customized)
Top Quality / Best Material
International safety

certification standards

of environmental protection

of electronic

wire

American Standard

UL1007 18AWG

High quality

3-

wire

braid

sleeves

Black

connector

High-quality

gold-plated pins
Please feel free to contact us if you need any sleeve color combination or custom modular cables for other PSU brands! Same price for any cable sleeving color!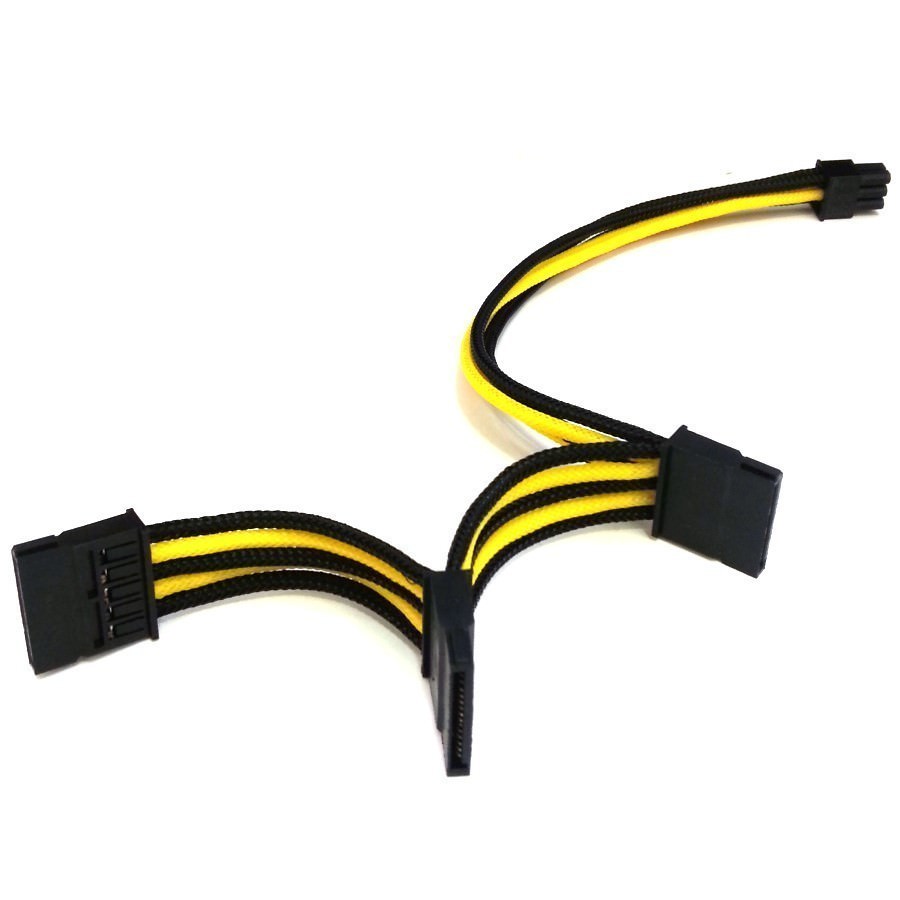 Find Similar Products by Category
Customers Who Bought This Product Also Bought