Connection cable between Mainboard and SATA devices.
This cable was used to connect different SATA devices such as HDDs or optical drives to the Mainboard. Additionally shielded and insulated, this cable is perfect for use in your PC. The safety latch is an additional safety feature which locks the plug into place to ensure a safe connection. This connection can be loosened by hand by pressing the plug.
SATA-HDS-BK
Sleeving:
This cable is not only practical, it is also optically appealing, The surrounding mesh, also called mesh, which is surrounding the cable itself offers the advantages that every Pro-modder is looking for: A completely unique look, even of the cables in the system! Special attention was paid to the combination of cable connectors, sleeve and heatshrink which were used to ensure great design and a unique as well as elegant look.
Technical specifications:
Length: 20cm/30cm/60cm/100cm
Standard: High-Speed 6Gbps SATA III SATA 3
Colour: High Density Sleeved in any color (same price)
Connectors: Straight-Angled or Straight-Straight
Perfect Match with our Single Sleeved Premium PSU Modular Cables!!!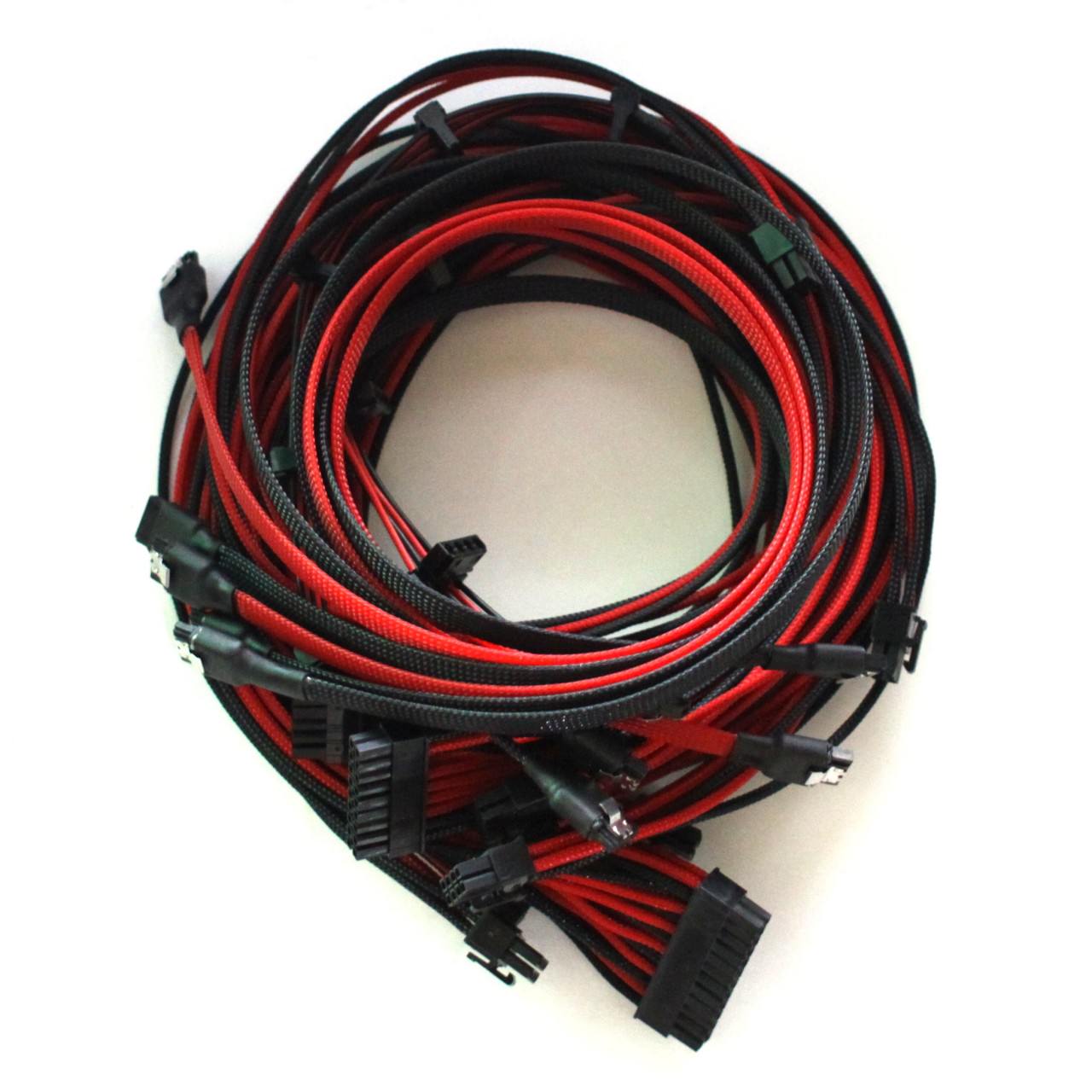 Same price for any sleeving color!