Rosewill Quark Premium Single Sleeved Modular Cable Set (Black/Green)
SKU: RW-MCK-BG
Rating:
1 product review
Availability:
In Stock
(Usually ships within 24 hrs)
Product Description
Rosewill Quark Premium Single Sleeved Modular Cable Set (Black / UV Light Green)
All modDIY premium custom modular cables are built with high quality UL1007 18AWG wires (wires in matching colors), premium gold plated pins, JMT premium connectors, and high-density cable sleeving.
Fully customizable in any cable length and color, please contact us for details. Same price for any PSU brand/model (e.g. Corsair, Antec, CoolerMaster, SilverStone, etc), any color combination.
Free Shipping Worldwide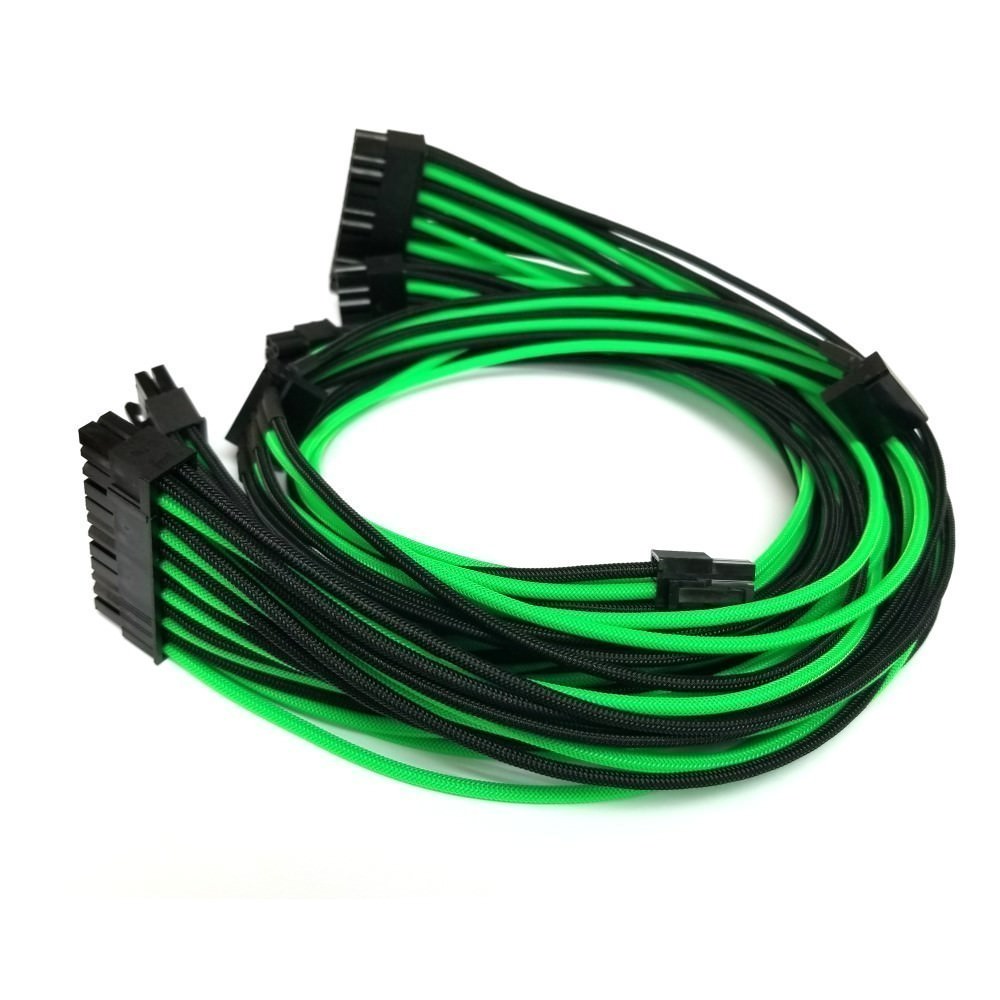 Tags:
rosewill black and green
rosewill modular cables
rosewill custom psu cables
rosewill psu 24 pin modular cable -sleeved
rosewill psu cables
rosewill cable kit g series
rosewill psu modular
rosewill modular short cables
black and green sleeved psu cables
rosewill power supply cables
rosewill psu cable
cable sleeving kit for rosewill PSU
individual sleeve modular power supply cable
how to make your own modular cables
custom psu cables
rosewill psu short cable kit
rosewill quark platinum sleeving
quark series individually sleeved modular cables
sleeved modular cables for rosewill
rosewill power supply sleeved cables
purchase rosewill component cables
white green black sleeving psu
rosewill sleeved cables
pcie cables for rosewill power supplies
rosewill sleevd cables
rosewill modular molex cable
Find Similar Products by Category
Customers Who Bought This Product Also Bought