Premium FEP Silver Plated Copper Wire (Cu/Ag 22AWG)
SKU: FEP22
Rating:
1 product review
Availability:
In Stock
(Usually ships within 24 hrs)
Shipping:
Calculated at checkout
Product Description
This wire is high grade stranded 22AWG cable the can replace any stock computer cable. This cable is commonly used as the power wires for 4-Pin molex type cables. Use to repair or shorten your internal cables to help improve air flow and get rid of the clutter. The possibilities of use are endless!
Wire Diameter (including insulation jacket)
FF46-2 16AWG = 2.0mm
FF46-2 18AWG = 1.5mm
FF46-2 20AWG = 1.3mm
FF46-2 22AWG = 1.2mm
Hook up wire is sold by the foot.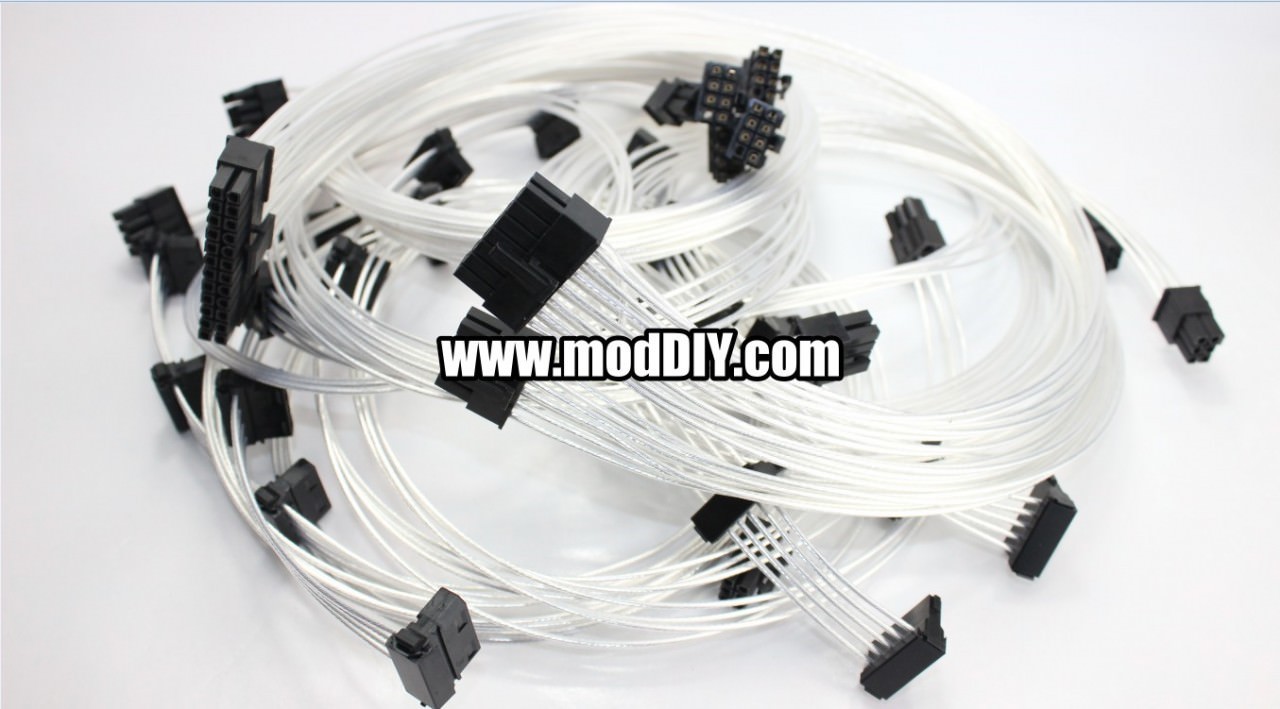 Find Similar Products by Category
Write a Review
Product Reviews
Perfect

By Steve on 2015-09-19 | Verified Purchase ✓

"Bought this to rewire some iem's and also some SR Grado's,nice and flexible easy to solder (with silver solder) as of my review of the 16 gauge, it really has opened up the sound quality,everything being so much clearer,almost as if a piece of cloth has been removed,I'll find a lot of uses for this,and all with the legendary service from ModDiy "

---
Customers Who Bought This Product Also Bought