Premium FEP Silver Plated Copper Wire (Cu/Ag 16AWG)
Premium FEP Silver Plated Copper Wire (Cu/Ag 16AWG)
Premium FEP Silver Plated Copper Wire (Cu/Ag 16AWG)
Premium FEP Silver Plated Copper Wire (Cu/Ag 16AWG)
Rating:
( 1 product review )
Availability:
In Stock
(Usually ships within 24 hours)
Shipping:
Calculated at checkout
"97% of customers would recommend modDIY.com to a friend."
---
Product Description
This wire is high grade stranded 16AWG cable the can replace any stock computer cable. Use to repair or shorten your internal cables to help improve air flow and get rid of the clutter. The possibilities of use are endless!
Conductor Size AWG: 16AWG
Conductor Area CSA: 1.5mm²
Conductor Make-up: 19 / 0.32mm
20? Resistance ?Ω/km: 11.7
Voltage Rating: 600V
Temperature range: -65°c ~ +200°c
Insulation Material: FEP
Certification: UL, RoHS
Hook up wire is sold by the foot.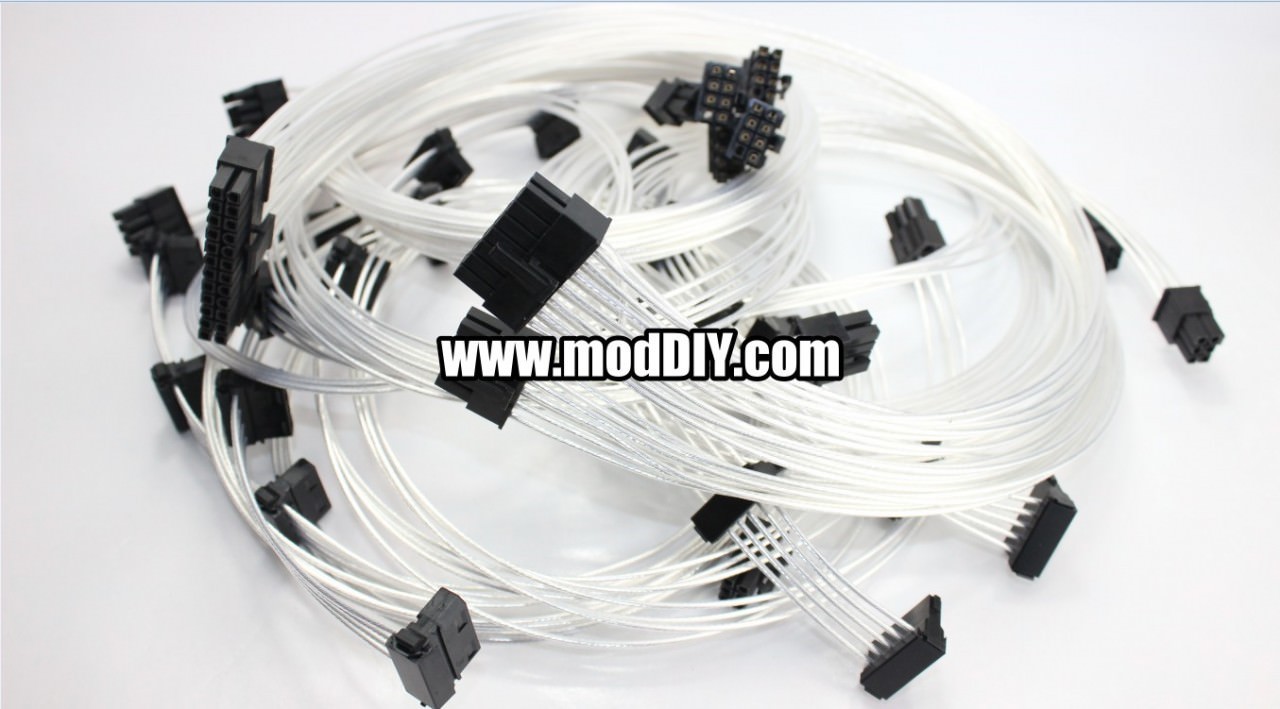 ---
Find Similar Products by Category
---
Product Reviews
Simply stunning

Posted by Unknown on 19th Sep 2015

Superb quality wire,with a very good quality covering,I bought this to make my own speaker cables and the difference in sound quality just has to be heard,I was already using a high quality expensive cable when I read about using this gauge,I honestly wasn't expecting much difference to be honest,but everything is clearer,bass goes deeper,and it definitely isn't placebo effect as my wife came in and was certain that I had bought a new amp or speakers,that took some explaining until I showed her the cables

---
---
Customers Who Viewed This Product Also Viewed