Laird Tflex 700 Series - Best Thermal Silicone Pad 5.0 W/m-K
This item is sold and priced per piece - 15mm x 15mm
This is the original Tflex 760 high performance thermal silicone pad for CPU/GPU/RAM chipset in notebook, desktop, and laptop computers in Apple and IBM computers.
5 W/mK soft gap filler thermal interface material from Laird Thermal
Laird Thermal's Tflex™ 700 is a 5 W/mK soft gap filler thermal interface material with great thermal performance and high compliancy. The soft interface pad conforms to component topography, resulting in little or no stress on the components and mating chassis or parts. Tflex 700's unique silicone and ceramic filler technology allows a combination of high compliancy and high thermal performance. Tflex 700 is naturally tacky and requires no additional adhesive coating to inhibit thermal performance. Tflex 700 is electrically insulating and stable from -45°C thru 200°C. It also meets UL 94V0 flame rating.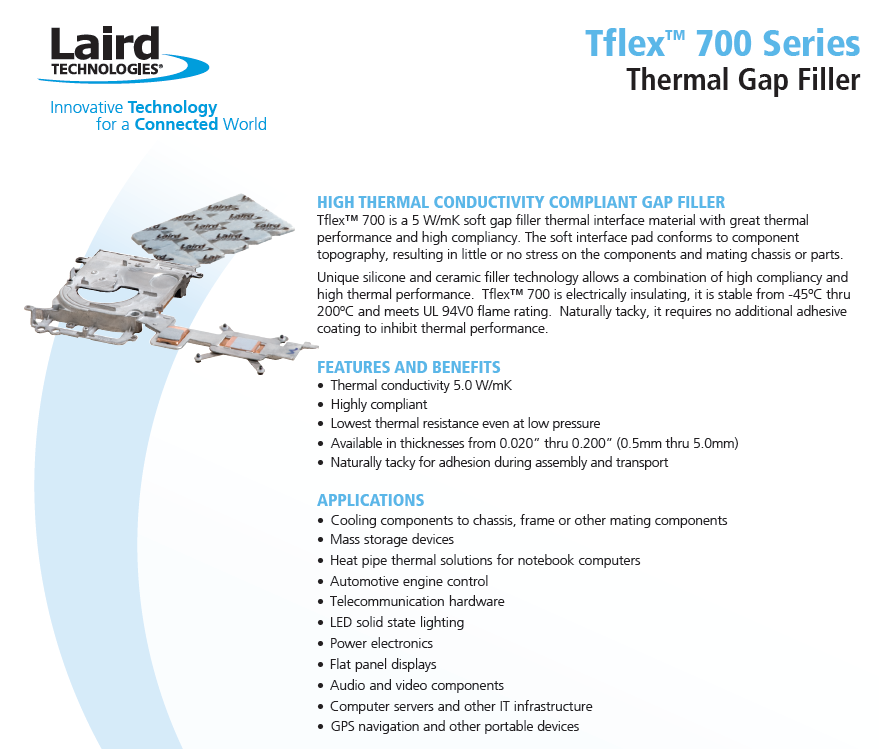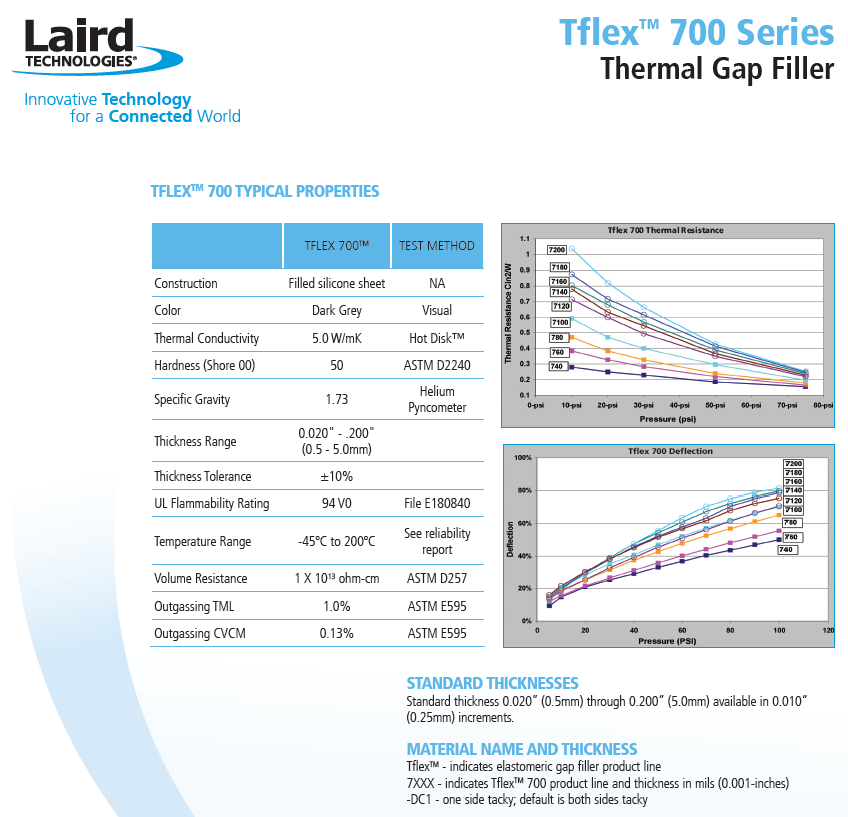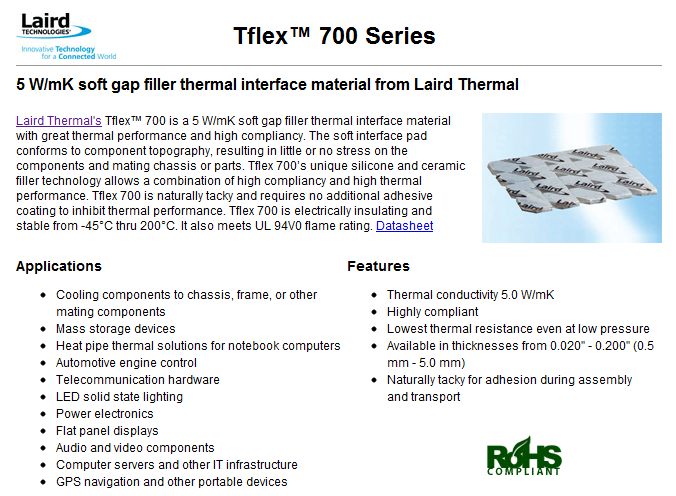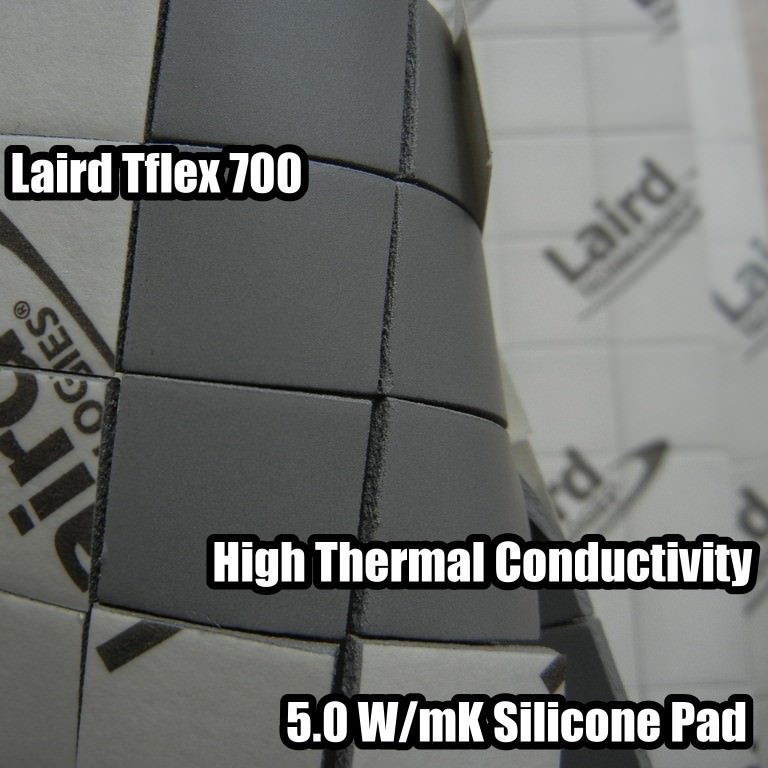 Laird Technologies - Thermal Products - As an industry-leading thermoelectric leader, Laird Technologies designs and manufactures some of the world's highest-rated, thermally conductive materials including a broad range of thermoelectric modules and thermal assemblies for telecom applications, instrumentation, and other applications. We have the right thermoelectric solution for your application: heatsinks, spring clips and hardware, thermally conductive grease, PCB materials, thermoelectric modules and assemblies, thermal interface gap fillers, phase change materials, as well as electrically insulating and conductive materials with advanced thermal properties.
Tags:
Laird Technologies Tlfex 700 Series Thermal Gap Filler
High thermal conductivity compliant gap filler
5 W/mK soft gap filler thermal interface material from Laird Thermal