modDIY.com Exclusive Cable
Dell OptiPlex 3040 3050 3060 7050 PSU Main Power 24 Pin to 6 Pin Adapter Cable (30cm), built with top quality UL1007 18AWG wires.
Suitable for Dell OptiPlex 3040, 3050, 3060, 3668, 3669, 5050, 5060, 7050, 7060, and related models with 6-Pin main power port on motherboard.
Dell Inspiron 3470
Dell Optiplex 3050/3060/3080/3668/5050/5060/5080/7040/7050/7060/7070/7080 MT
Dell VOSTRO 3650/3653/3660/3667/3668/3669/V3267/3888
This cable allows you to upgrade your Dell power supply unit (PSU) to any standard ATX power supply by converting the standard 24pin to Dell proprietary 6pin.
Our top quality Dell adapter cable is the only recommended solution at the official Dell forum.
DELL-24-6
FAQ: What is HD Sleeved cable type option?
Please do not compare our original brand new premium cables with those low-quality cheap imitation cables which are mostly made with old re-used connectors and sub-standard wires by unknown amateurs!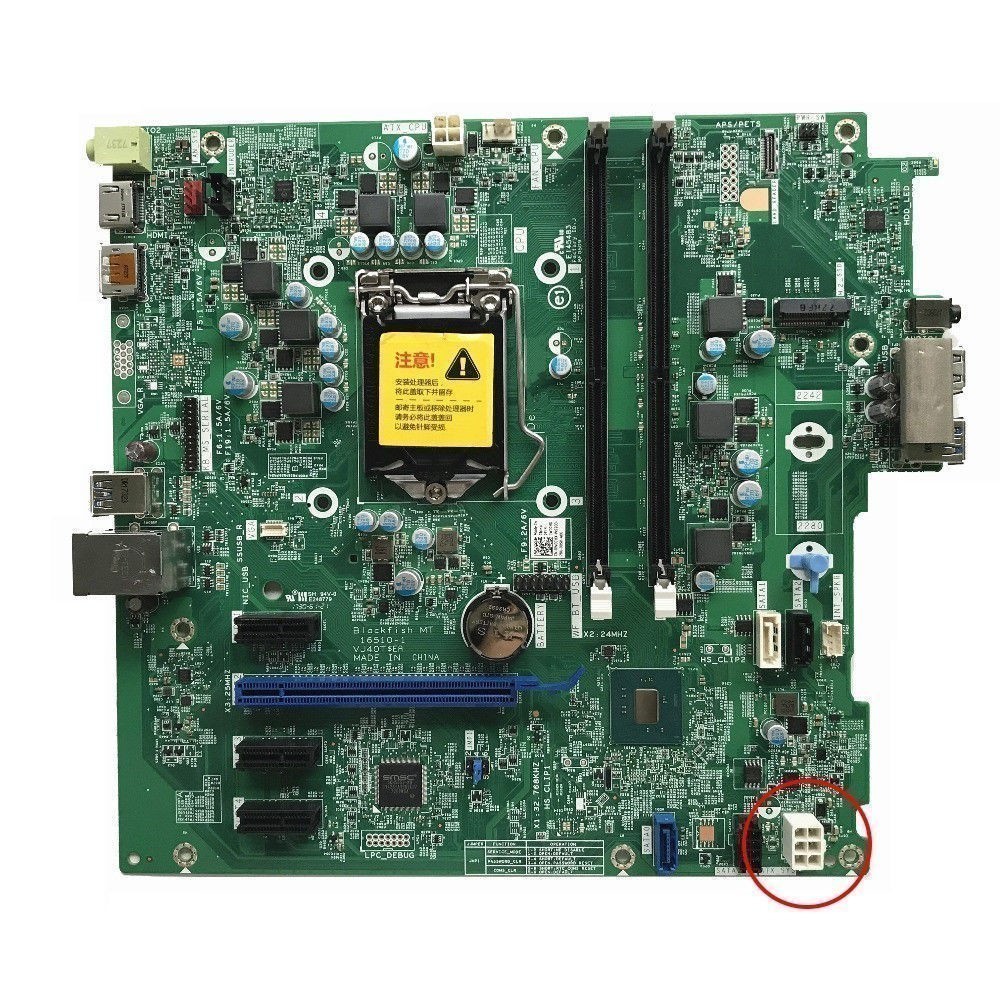 Tags:
does the optiplex 3050 has the same motherboard as a 3040
Upgrading PSU in Dell OptiPlex 3050
dell optiplex 3040 3050 3060
power supply of dell optiplex 3060
Dell OptiPlex 3040 PSU Main Power 24-Pin to 6-Pin Adapter Cable
optiplex 24 pin to 6 pin
Power cable connecting Optiplex 3050 Macro to the main?
how to fix moddiy connector dell optiplex 3040
24 pin to 6 pin dell optiplex 3050
schema alimentation optiplex 3040 6 pin
24 pin to 6 pin adapter
OPTIPLEX 3060 DELL MOTHERBOARD
dell 3040 psu convert 6 pin
24 pin to 6 pin dell optiplex 3060 extra wire
optiplex 3050 psu
schema PSU Main Power 24-Pin to 6-Pin Adapter
optiplex 3040 power supply adapter
PSU Main Power 24-Pin to 6-Pin Adapter
dell 6 pin power supply pinout
dell 6 pin fan adapter
rewire ATX 24pin to 6pin Power Supply Cable for DELL Optiplex 3040 3050 3060
does dell optiplex 3040 have 6 pin power