Dell OptiPlex 3020 PSU Main Power 24-Pin to 8-Pin Adapter Cable (30cm)
Dell OptiPlex 3020 PSU Main Power 24-Pin to 8-Pin Adapter Cable (30cm)
Dell OptiPlex 3020 PSU Main Power 24-Pin to 8-Pin Adapter Cable (30cm)
Rating:
(5 product reviews)
Availability:
In Stock
(Usually ships within 24 hours)
---
Product Description
Limited Time Special Offer : Free Worldwide Shipping
Dell OptiPlex 3020 PSU Main Power 24-Pin to 8-Pin Adapter Cable (30cm), built with top quality UL1007 18AWG wires.
Suitable for Dell OptiPlex T20 / 3020 / 7020 / 9020 / T1700 / 5040 MT
Our top quality Dell adapter cable is the only recommended solution at the official Dell forum.
(Please contact us if you need other custom cable length or color)
DELL-24-8
FAQ: What is HD Sleeved cable type option?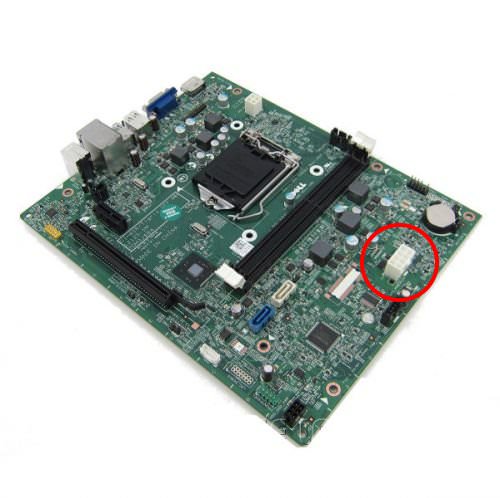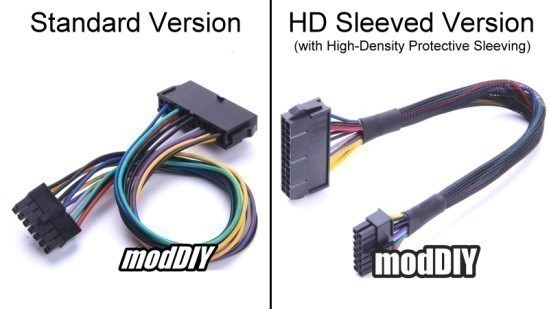 Find Similar Products by Category
Product Reviews
Very good selection, easy to purchase.

– Rating

Posted by Jayson H – 2019-02-09

Very good selection, easy to purchase.

---

Exactly what I need for my Optiplex 3020

– Rating

Posted by Unknown – 2019-01-17

This wire is exactly what I need with my Optiplex 3020. I had upgraded a video card and need to put my 3020 into a new case. Dell being Dell, made their power cables their way so the standard PSU can't connect to their motherboard. So I had to purchase this. When I got it, I plugged it in and it works fine! Just like what everyone else said. Saves you a lot of trouble.

---

Does what it says it does

– Rating

Posted by Machine – 2016-03-08

I was frustrated to find that Dell's PSU connector wasn't 20 or 24 pin, but bought this and hoped. Works just fine. Now I can Run a PSU that will drive a high-end graphics card. Free shipping took about a week.

Thanks

---

Works like a charm

– Rating

Posted by anonymous – 2016-01-24

I tentatively bought this cable for a Dell T20 in hopes that it would work. I can say that it works just fine.

Shipping was much faster than I anticipated. All the way from Hong Kong to Tennessee took only too 4 days.

---

The answer to my prayers

– Rating

Posted by Andulamb – 2015-09-01

God bless you, modDIY. I was extremely frustrated when I discovered that my new Dell would not work with my 500W PSU because it did not have a 24-bit connector. After becoming more and more frustrated that no one made a PSU with the right connector and that Dell didn't seem to care that its customers wouldn't be able to upgrade their PSUs, I Googled to see if anyone had made an adapter. And that brought me here, and I was overwhelmed with joy. I just installed the adapter yesterday and it seems to work perfectly. I've got my 500W PSU, I've got my nice Nvidia card, and I'm back to using dual monitors again. Thank you!

---
Customers Who Viewed This Product Also Viewed
Product Tags
power supply of dell optiplex 7020
Dell OptiPlex 3020 PSU Main Power 24-Pin to 8-Pin Adapter Cable
optiplex 24 pin to 8 pin
Power cable connecting Optiplex 3020 Macro to the main?
how to fix moddiy connector dell optiplex 9020
24 pin to 8 pin dell optiplex 3020
schema alimentation optiplex 3020 8 pin
how to connect moddiy connector for dell optiplex9020
20 pin to 8 pin adapter
OPTIPLEX 7020 DELL MOTHERBOARD
dell 3020 psu convert 8 pin
24 pin to 8 pin dell optiplex 3020 extra wire
optiplex 3020 psu
schema PSU Main Power 24-Pin to 8-Pin Adapter
optiplex 3020 power supply adapter
PSU Main Power 24-Pin to 8-Pin Adapter
dell 8 pin power supply pinout
dell 8 pin fan adapter
rewire ATX 24pin to 8pin Power Supply Cable for DELL Optiplex 3020 7020 9020
does dell optiplex 3020 have 6 pin power