Premium Gold Plated 16x PCI-E Extension Shielded Cable Riser (30cm)
Premium Gold Plated 16x PCI-E Extension Shielded Cable Riser (30cm)
Premium Gold Plated 16x PCI-E Extension Shielded Cable Riser (30cm)
Premium Gold Plated 16x PCI-E Extension Shielded Cable Riser (30cm)
Your Price:
S$55.59
(You save

S$6.95

)
Rating:
(5 product reviews)
Availability:
In Stock
(Usually ships within 24 hours)
Shipping:
Calculated at checkout
"97% of customers would recommend modDIY.com to a friend."
---
Product Description
We sell thousands of risers every month! The best quality risers you can get anywhere.
Limited Time Special Offer! $5 Off!

Premium Gold Plated 16x PCI-E Extension Shielded Cable Riser (30cm) with double-layer top quality shielding and gold-plated connector for best stability, performance, and reduce all external interference.
This is a premium PCI-E flexible Gen 3.0 riser cable
3 versions (length) are available for this premium Gold Plated double-shieled gen 3.0 riser:
PCI16-E-GoldS-30
PCI-Express PCI-E x16 Extension Cable Riser - 30cm
Remember to also check out our Bitcoin Mining PCI-E 6pin TO 2 PCI-E 6+2pin Splitter Cable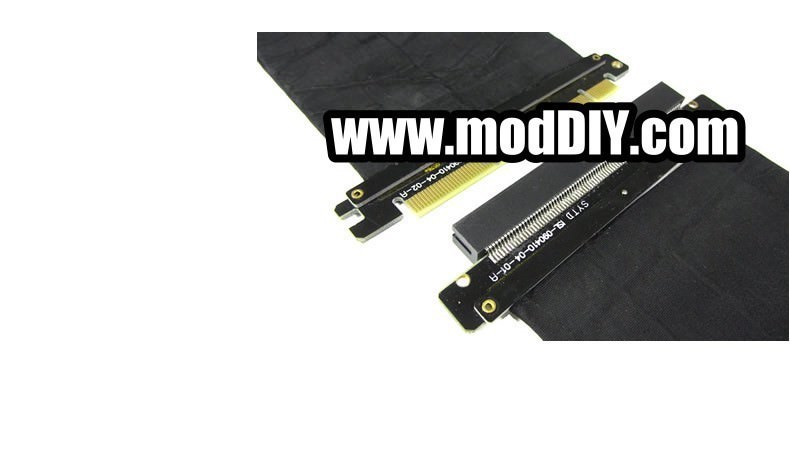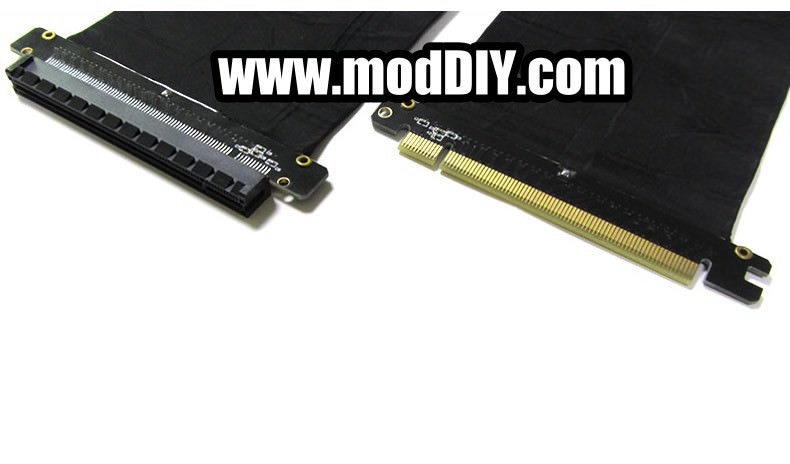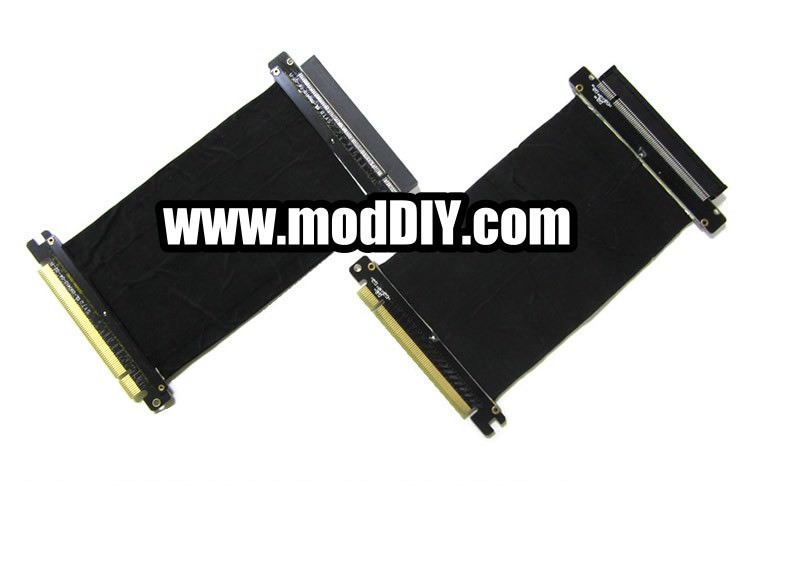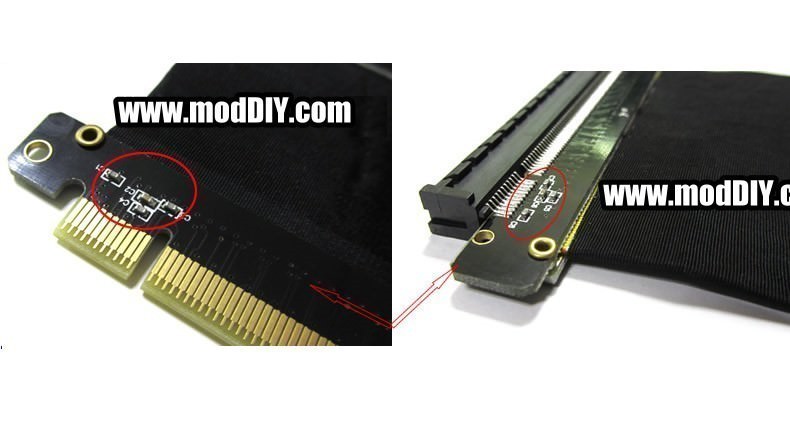 Find Similar Products by Category
Product Reviews
Perfect for my gtx 770

– Rating

Posted by Hakan – 2016-08-03

Thanks for this really cool product. I am zero problem with my Gtx 770.


---

No performance hit

– Rating

Posted by Unknown – 2016-07-07

Using on my 290x. Works great with <1 fps change in the Tomb Raider 2013 benchmark vs the card in slot directly.

---

Great, if only there was a longer version.

– Rating

Posted by Cagan – 2016-06-22

Purchased it for my 980Ti. Handled it like a champ. I'm getting 99% same score in 3D Mark Firestrike with and without this cable, so the latency is quite negligable. PCI Express 3.0 x16 works just fine. But when i remove and re-insert it, sometimes gets recognized incorrecly as x8 or v2.0. Needs some fiddling to make it work correctly. I wish there was a 500mm version as well.

---

it was amazing!

– Rating

Posted by Vivi - Gottfried Roodt – 2016-02-04

I had an emergency, i contacted modDIY that i needed 100 PCI-E extender cables shipped the next day, and they could accommodate me, it was amazing!

---

Best PCIe Gen3 Risercard for the price

– Rating

Posted by DonDan DAN CASES A4-SFX – 2015-03-26

Hello Guys,

I got this risercard today, and the quality is very good. The cable has a inner alu shield and a outer non conductive shield. I test it with a GTX 780 and the riser coould handle PCIe gen3. So it is a very amazing product.

---
Customers Who Viewed This Product Also Viewed
Product Tags
diy pci riser cables
pci-e riser
pcie extender extension cable black
pcie 3.0 x16 riser cable
pci express 3.0 x16 cable
TT Premium PCI-E 3.0 Extender
sheilded pci-e cable
pci express 3.0 x 16
riser pci express 16x
pcie riser 3.0 x16
pcie riser 30cm
pci e riser cable
pci conector shilded cable
riser card x16 shielded
pcie cable extender
thermaltake pci-e