Jump Start EPS/ATX 24 Pin Power Supply Jumper On/Off Switch (Red Light)
SKU: CAB285
Rating:
1 product review
Availability:
In Stock
(Usually ships within 24 hrs)
Product Description
HALLOWEEN
SALE
2021
10% Off All Products
Enter coupon HW10 at checkout TODAY!
* Plus Free Shipping Worldwide All Products for Orders $100 or more
Jump Start EPS/ATX 24 Pin Power Supply Jumper On/Off Switch (Red Light)
Free Worldwide Shipping
Do you need to turn on an ATX power supply without a motherboard? Tired of using paperclips, or other rigged methods of turning the system on? Then our ATX Power Supply Reset Switch is the answer.
The switch features a 24-pin female Molex connector that hooks up to your PSU to spoof the motherboard connection. So simply press the button, and turn your power supply on.
JS24-RL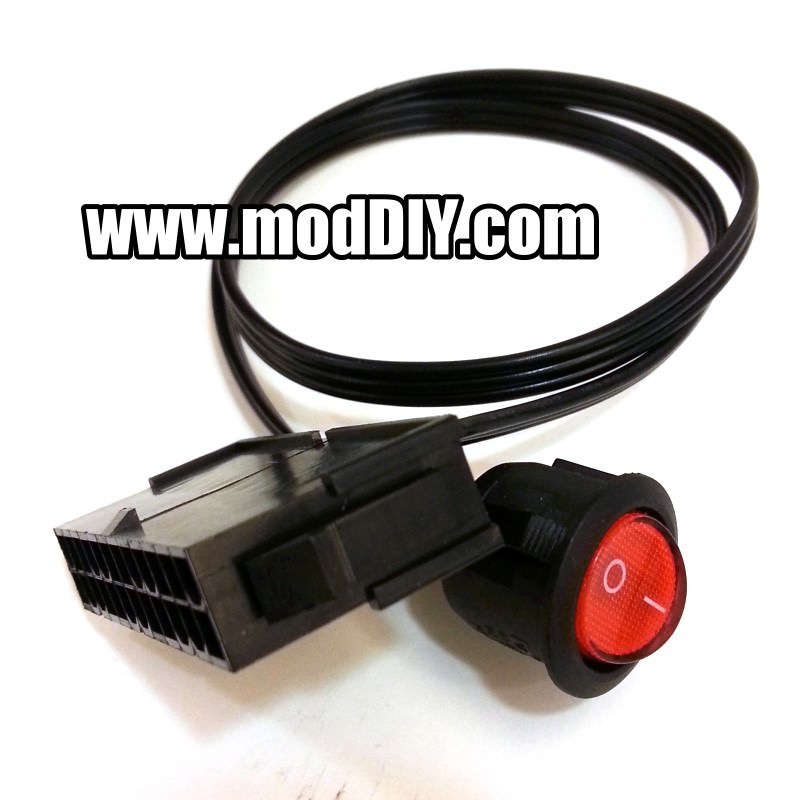 Tags:
jumper on off switch dynex power supply
pc mods
atx 24 pin power supply start
jumper pins test epx powersupply
computer modding supplies
24-pin switches
custom seasonic cables
jump start 24 pin power supply
cable usb avec prise 3 pin
bitcoin power supply jump pins
power supply jumper on off
atx power supply switch without motherboard
Como jompiar mi poder supply 24 pines
cable jumper between ATX to star
power supply on switch jumper
computer mod parts
turn on atx power supply without motherboard
pc case mod components
bitcoin power supply pin jump
24-pin ATX MB power switch
24 pin jump start canada
jump start eps/atx 24 pin power supply jumper on/off switch on youtube
atx power supply jump test
atx power supply switch jumper
psu jumper switch
.1 jumper switch
atx psu double jump
turn off atx power supply
ATX PSU Power Supply Jumper Switch
atx power supply jumper to turn on
computer power supply jump start which pins water cooling
computer mods
jump start connector power supply
red power switch for computer
24 pin jump switch
jumper atx power supply turn on
ATX psu jump switch
atx jumper pins
jumping 24 pin
ATX 24 PIN POWER SUPPLY JUMPER ON/OFF SWITCH
24 pin ower supply jumper to turn on
swit untuk menjemper power supply pc
power supply starter with switch
Find Similar Products by Category
Customers Who Bought This Product Also Bought