IBM Lenovo PSU Main Power 20-Pin to 14-Pin Adapter Cable (30cm)
IBM Lenovo PSU Main Power 20-Pin to 14-Pin Adapter Cable (30cm)
IBM Lenovo PSU Main Power 20-Pin to 14-Pin Adapter Cable (30cm)
IBM Lenovo PSU Main Power 20-Pin to 14-Pin Adapter Cable (30cm)
Your Price:
₩17,110
(You save

₩5,707

)
Availability:
In Stock
(Usually ships within 24 hours)
---
Product Description
Limited-Time Special Offer + Free Worldwide Shipping
IBM Lenovo PSU Main Power 20-Pin to 14-Pin Adapter Cable (30cm), built with top quality UL1007 18AWG wires.
Suitable for IBM/Lenovo models, e.g. M92P/M93P/Q77/B75/A75/Q75. All Lenovo 14pin ports are the same. Work for any computer model.
Our top quality Lenovo adapter cable is the only recommended solution at the official Lenovo forum.
(Please contact us if you need other custom cable length or color)
IBM-20-14
See all IBM / Lenovo cables at //www.moddiy.com/categories/Cables/IBM-%7B47%7D-Lenovo-%7B47%7D-Acer-Cables/
FAQ: What is HD Sleeved cable type option?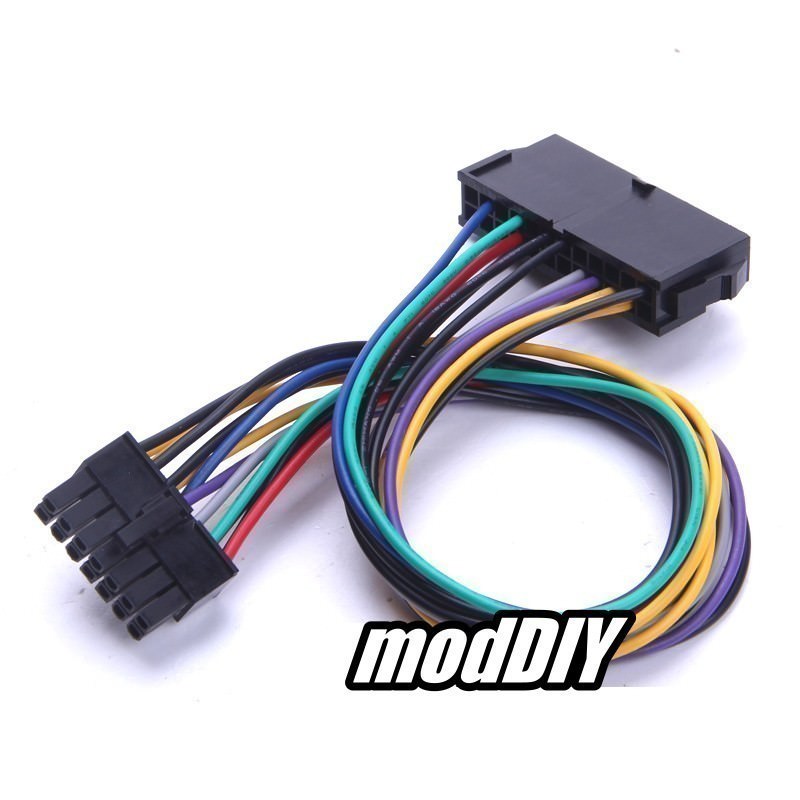 Premium Sleeved version is available:
Find Similar Products by Category
Customers Who Viewed This Product Also Viewed
Product Tags
20 pin to 14 pin adapter
psu 14 pin
Lenovo Power Supply 14-Pin
20 to 14 pin connector
20 pin to 14 pin power lenovo adapter
lenovo 14 pin power supply adapter
lenovo R430 add power 6pin
atx power supply 14pin
lenovo 14 pin molex adapter
ibm lenovo 24 pin power supply pinout
20 to 14 pin adapter
lenovo psu pinout
lenovo 14 to 20 power supply adapter
Lenovo 14pin to 20 pin power supply adapter
Power suply 14 pin
IBM Lenovo PSU Main Power 20-Pin to 14-Pin Adapter Cable
lenovo 14 pin power supply
20 pin to 14 pin adapter
14 pin lenovo power supply replacement
lenovo 20pin to 14pin
power supply 20 pin to 14 pin
Lenovo m92p psu 20-pin and 14-pin
14 pin cable
4pin ibm adapter power
atx power supply 14 pin